Opposition MP Nikol Pashinyan announces the start of 'velvet revolution'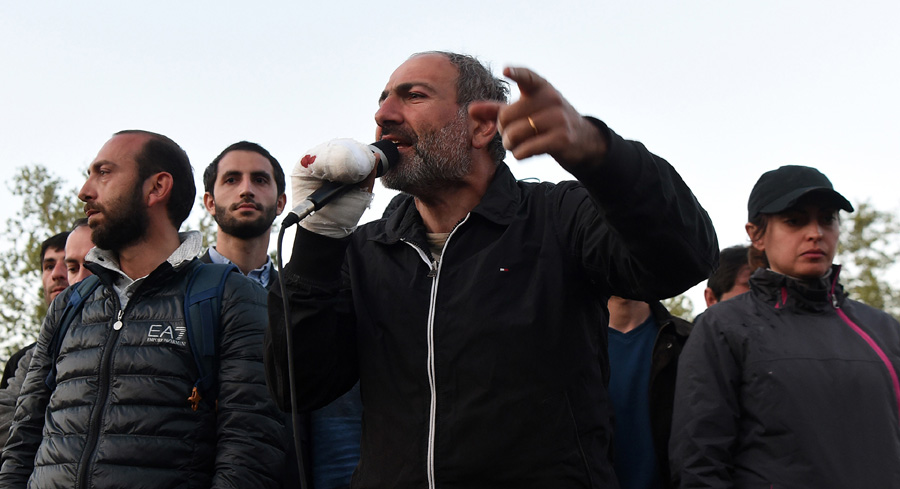 Armradio – Opposition MP Nikol Pashinyan, who has been leading anti-government protests in Yerevan since April 13, has declared the start of a velvet revolution.
Addressing the public at the France Square, Pashinyan reiterated calls to keep the peaceful nature of the protests and urged other cities to follow the lead.
The announcement comes as the Parliament is meeting to elect the Prime Minister. The ruling Republican Party and its coalition partner ARF Dashnaktsutyun have nominated ex-President Serzh Sargsyan to the post.
Earlier today the Police urged Pashinyan to stop the rally, but the latter refused to comply with the demand. The Police said it reserves the right to break up the protest.
Velvet Revolution refers to a non-violent transition of power in what was then Czechoslovakia, occurring from 17 November to 29 December 1989 that saw the overthrow of the communist regime in 1989, and brought back democracy to Czechs after fifty years of lack of freedom – after Nazi occupation and communist rule.