Member of Provincial Parliament at the Legislative Assembly of Ontario Aris Babikian speaks about Artsakh Forum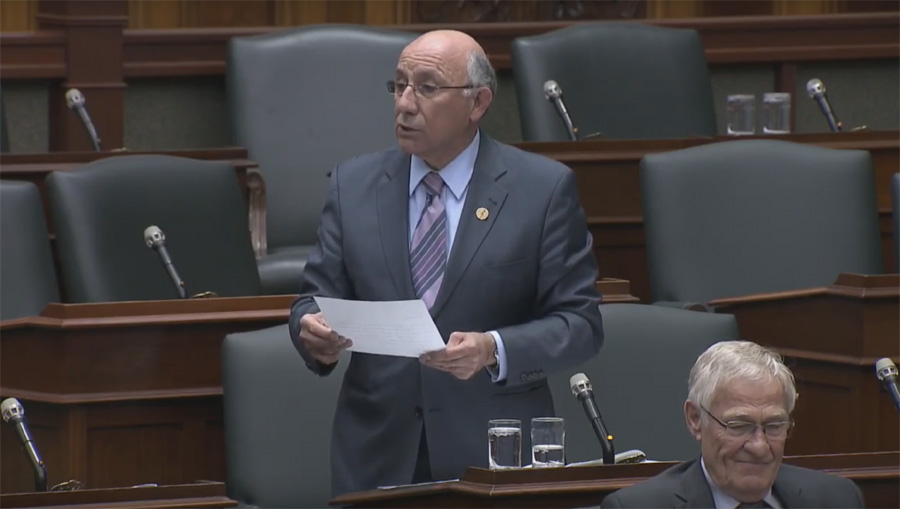 On November 20, in the Legislative Assembly of Ontario, MPP Aris Babikian delivered the following statement regarding his participation at the recently held Artsakh Forum in #Stepanakert, #Artsakh.
The forum hosted a significant number of lawmakers from over 30 countries that demonstrated their commitment to breaking Artsakh's international isolation and highlighting it's commitment to #democracy, #freedom and #human #rights.
In his statement Mr. babikian said: ''Today I stand here to speak about my recent trip to Armenia and Artsakh. In October, I, along with three other elected officials from Ontario and Quebec, had been invited by the Armenian National Committee of Canada to attend the Cooperation for Justice and Peace conference in the region. The conference, which was attended by parliamentarians from 30 countries, was a great forum for dialogue and an opportunity to learn about Artsakh''.
''During our visit, we also had meetings with the President of Artsakh and the Speaker of the Artsakh Parliament''.
''The conference showcased the commitment of the Artsakh people to democracy and human rights that I know they share with Canadians. I am very much looking forward to continuing the co-operation and the conversation that began at the conference in October to ensure that peace and democracy are the hallmark of politics in the region for generations to come''.
''During the Canadian delegation visit to Armenia, we had a productive discussion with members of the Canada-Armenia Parliamentary Friendship Group. We examined Ontario's and Canada's bilateral relations with Armenia and the possibility of co-operation between our two countries. Armenian officials expressed interest in growing the already strong economic and social ties between Ontario, Canada and Armenia. I believe that this co-operative spirit of the Armenian officials speaks strongly to the government's agenda of ensuring that our Ontario is open for business''.
#Artsakh in #Ontario!"The conference showcased the commitment of the Artsakh people to democracy and human rights that I know they share with Canadians." Thank you Aris Babikian!

Posted by Armenian National Committee of Canada on Wednesday, November 20, 2019