Led By David Stepanian, US Juniors Grab 2nd at Junior Greco-Roman Austrian Open 2019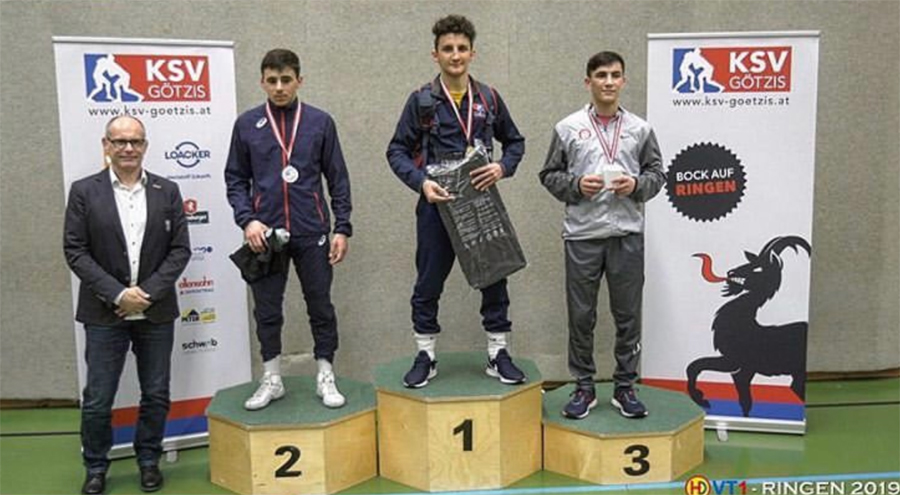 USA Wrestling Junior Greco-Roman team participated in the ninth-annual Junior Austrian Open on Saturday, March 2 in Gotzis, Austria.
David Stepanian (55 kg, NMU/OTS), one of Marquette's brightest lightweight prospects, earned his first international gold medal at the 2019 Austrian Open to lead a Team USA delegation that wound up second overall. 2018 Fargo champ Haiden Drury (55 kg, WA) snared his first foreign medal, a bronze, and Illinois native Delon Kanari (60 kg, NMU/OTS) earned silver.
Altogether the US is walking away from this edition of the Austrian Open with one champ, Stepanian, and five overall medalists.
The U.S. team is coached by Northern Michigan University-Olympic Training Site head coach Rob Hermann and Combat Wrestling Club head coach Lucas Steldt.