Jason Kenney wins Alberta PC leadership on first ballot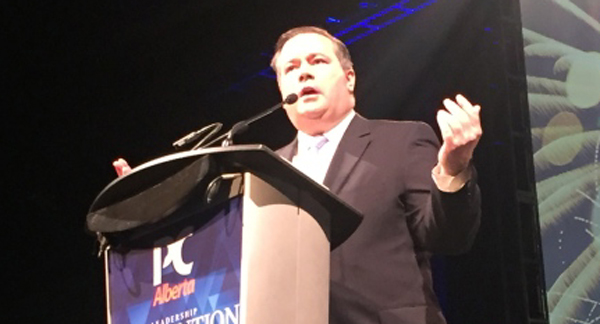 CBC – Former MP and federal Conservative cabinet minister Jason Kenney is the new leader of Alberta's Progressive Conservative Party.
"Today we have chosen the future. Today we have chosen hope. Today we have chosen unity. Today, It's springtime in Alberta," Kenney said as the crowd of 2,000 at the Telus Convention Centre in downtown Calgary cheered.
Kenney won the leadership on the first ballot over opponents Richard Starke, a PC MLA, and Byron Nelson, a Calgary lawyer.
PC party president Katherine O'Neill said 1,476 ballots were cast. Three were spoiled.