Canada launches matching fund to respond to Beirut explosion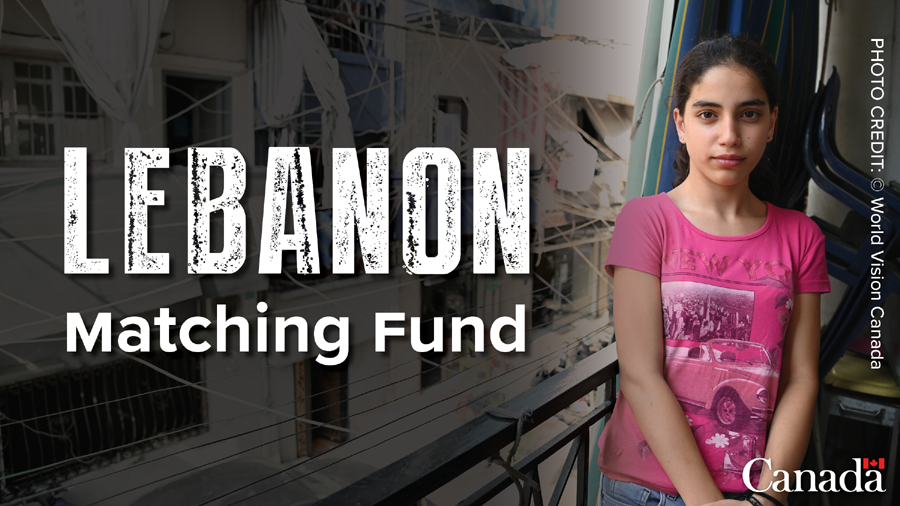 Canada is deeply saddened by the devastating toll of the tragic explosion in Beirut, Lebanon, on August 4, 2020. The generosity of Canadians when a crisis strikes is always remarkable, and their efforts in times of need make a difference.
 The Government of Canada is setting up the Lebanon Matching Fund to help Canadians mobilize resources to assist those affected by the explosion.
The Honourable Karina Gould, Minister of International Development, today announced that the Government of Canada will match every donation made by individual Canadians to the Humanitarian Coalition and its members between August 4 and 24, 2020, up to a maximum of $2 million. The Matching Fund, created in collaboration with the Coalition, is an important mechanism that will help Canada deliver life-saving assistance.
 The situation on the ground in Beirut is critical. Concerted humanitarian action is required to meet the immediate needs of people impacted by the blast, including health care, food, shelter and water.
 Canada continues to monitor the situation and remains in close contact with humanitarian partners to determine the best way to respond to this crisis.
"The situation in Beirut remains critical, and coordinated humanitarian action is required to respond to this terrible tragedy. Canada is known for its efficient humanitarian work and we have trusted aid organizations already working in the country. I encourage Canadians to donate to the Lebanon Matching Fund to help save lives and meet the urgent, immediate needs of the affected Lebanese communities."
– Karina Gould, Minister of International Development
"As emergency services and humanitarian partners continue their work on the ground, the full extent of the crisis is becoming clear. In the past few days, there has been an amazing outpouring of support from Canadians looking to help however they can. That is why, today, we are announcing that we will support Canadians who wish to help by matching their generous donations. We are proud to stand by the people of Lebanon every step of the way from emergency response, to reform and reconstruction."
– François-Philippe Champagne, Minister of Foreign Affairs
 Quick facts
Canada's Humanitarian Coalition brings together leading humanitarian organizations to provide Canadians with a simple and effective way to help during international humanitarian disasters.

The Humanitarian Coalition members are Action Against Hunger, Canadian Foodgrains Bank, Canadian Lutheran World Relief, CARE Canada, Doctors of the World, Humanity & Inclusion, Islamic Relief Canada, Oxfam Canada, Oxfam Québec, Plan International Canada, Save the Children Canada and World Vision Canada.

Members of the Humanitarian Coalition actively participate in established UN-led humanitarian coordination processes to ensure that aid is disbursed effectively.

The Government of Canada quickly responded to the tragic explosion that occurred in Beirut with an August 5, 2020, announcement of up to $5 million in humanitarian assistance, which includes its contribution to the Lebanon Matching Fund and $1.5 million to the Lebanese Red Cross.