Azerbaijan to 'blacklist' mayor of France's Saint-Etienne for visiting Artsakh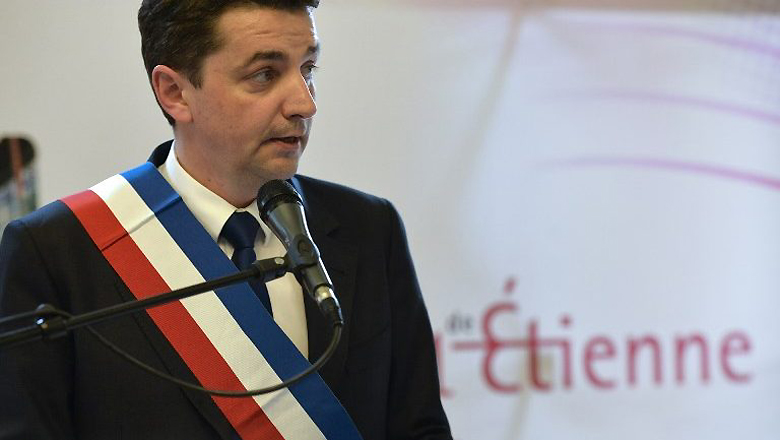 The Azerbaijani Ministry of Foreign Affairs (MFA) announced the trip of a delegation from the French city of Saint-Étienne to the Artsakh Republic and the declaration signed during this visit to be illegal. The Mayor of Saint-Étienne will be put on the black list of of the Azerbaijani MFA, who are banned from entering Azerbaijan.
On October 21, the Declaration of Friendship of the cities of Shousi and Saint-Étienne was signed in the Artsakh Republic. The document was signed by the Mayors of both cities – Artsvik Sargsyan and Gael Perdrio.
On October 22, the MFA of Azerbaijan condemned the "illegal visit of the Mayor of the French city of Saint-Étienne to the occupied city of Azerbaijan – Shusha."
"We hereby declare that the notorious 'Declaration of Friendship', signed during the illegal visit, has no legal force," the press service of the Azerbaijani MFA has stated.
Gael Perdrio, the Mayor of Saint-Étienne, will be put on the list of persons undesirable for entering Azerbaijan, the MFA's press service has concluded.
Saint-Étienne became the 12th French and the 22nd foreign city that established friendly relations with Artsakh communities, Artsakh Ministry of Foreign Affairs has reported.