Assyrian Parliament formed in Armenia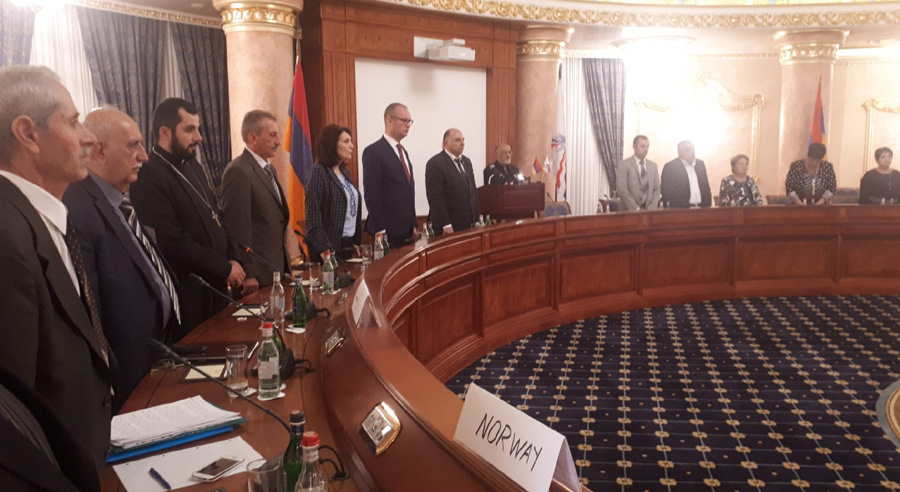 (Armradio) – An Assyrian Parliament was formed in Armenia today upon the conclusion of a large-scale international conference in Yerevan.
About 40 representatives of Assyrian communities in nine countries came together in Yerevan to discuss their problems and form a parliament. The issue had been on the agenda since 2011-2012.
Armenia was specially chosen as a venue of the conference and formation of the parliament, President of the Atur Assyrian Union, MP Arsen Mikhaylov told Public Radio of Armenia.
"We share a similar fate with Armenians. We have passed through bitterness and joy. We are glad to be able to gather in Armenia to discuss and realize our goals. We'll try to solve issues facing the Assyrian people worldwide, especially on the territory of historic Assyria," he added.
The Parliament will raise the issue of the Assyrian Genocide, a genocide that still continues on the historic land of the ancient nation
The Parliament will convene in different countries of the world, but Armenia will be the main center.