Armenian Genocide survivor Silvard Atajyan dies at 105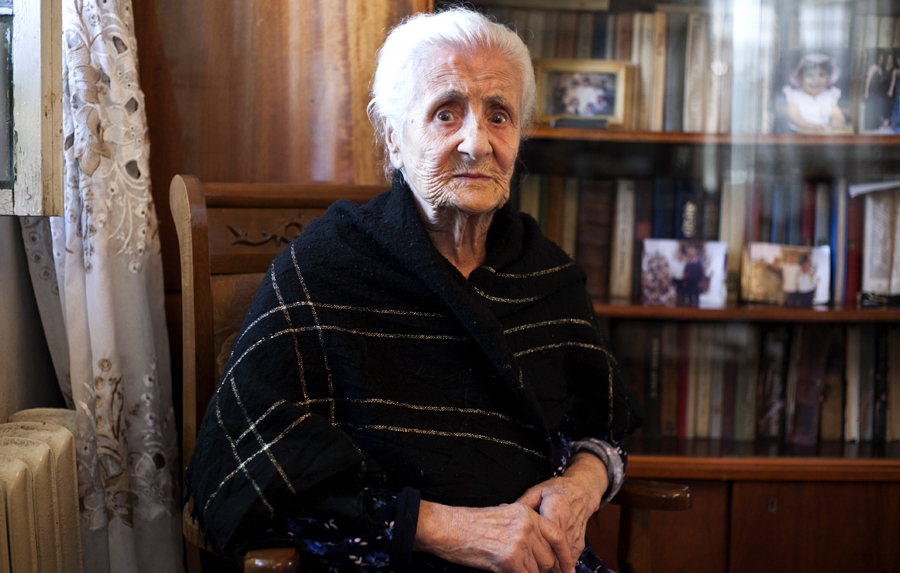 ARMENPRESS. One of the eyewitnesses and survivors of the Armenian Genocide, Silvard Atajyan from Musa Ler, has passed away. Only a few months later, on April 7, she would turn 106 years old.
Her family members were among the Armenians of Cilicia's Musa Ler who participated in the heroic fight against the Turkish murderers in 1915. When the local Turkish authorities tried to implement the order to deport Armenians, the local Armenians decided to resist by climbing to Musa Ler where they organized self-defense fights successfully pushing back the Turkish troops for 53 days.
"In 1915 my sister, mother and grandmother went to Musa Ler. I was 3 years old at that time. My father and uncle were soldiers. My father asked my mother to take us and go to the mountain", Mr. Silvard told Armenpress in 2013 within the frames of "The Eyewitness" exclusive project ahead of the 100th anniversary of the Armenian Genocide. In early February of 2015 Silvard Atajyan underwent quite a difficult surgery, but she managed to recover and live by hope and belief. Her desire was for the heirs to live in peace.