Armenian Engineers Build Tank-Killer Grenade Launcher Drone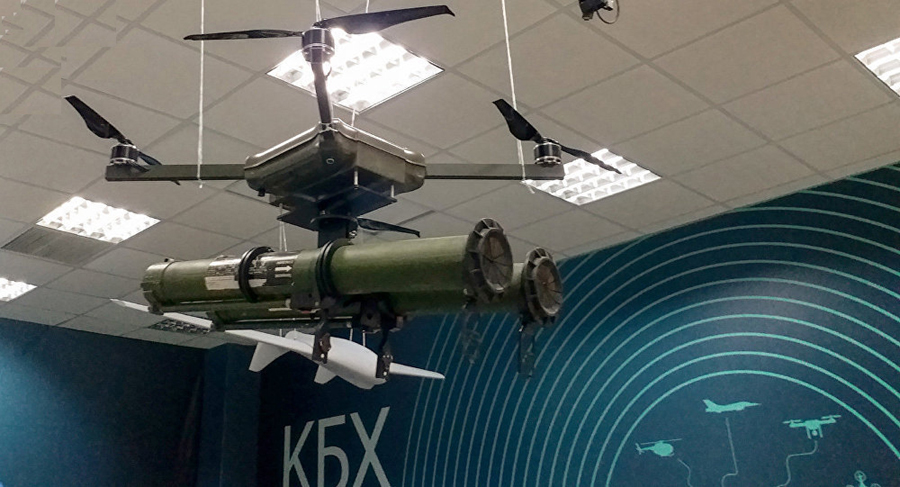 (Horizon Weekly) Armenian engineers have designed a new weapon in response to the recent deployment of "kamikaze" drones by the Azerbaijan military. Sputnik Armenia reports that their product, an unmanned aerial vehicle (UAV) can be remotely controlled and has unique attributes, most notably an ability to travel several kilometres, attack targets such as tanks, and then return. This new drone was showcased during the DigiTec 2018 exhibition in Yerevan.
The device can carry two RPG-26 anti-tank missile launchers up in the air and travel up to 8 kilometres near the target.
This newly-designed drone also has several cameras, which help keep track of enemy movements in the middle of the night. In those hours, it can effectively become invisible to the adversary in the dark, says Armen Vardanyan, an expert at the KBX Armenian company, which specializes in such military innovation and which came up with the technology needed for this product.
Besides RPG-26 weaponry, this drone can also carry and deploy various other types of missile launchers.