Armenia National Security Service apprehends members of ARF at Yerevan ARF office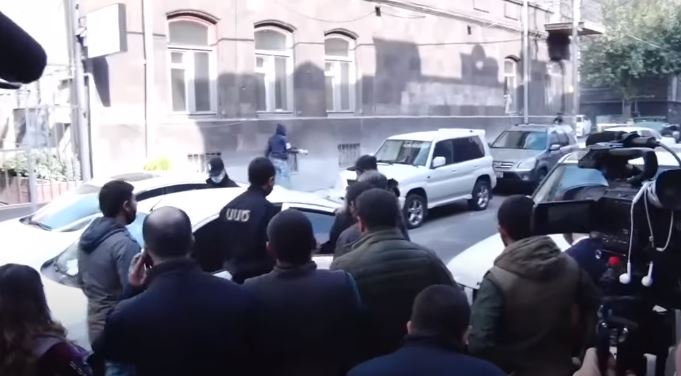 Artsvik Minasyan—a leader of the opposition Armenian Revolutionary Federation-ARF Dashnaktsutyun Party—and several other people were apprehended—from the ARF office—by the officers of the National Security Service (NSS) of Armenia.
Arsen Babayan from the opposition Homeland party, and Ara Hakobyan from the opposition National Agenda party also were among them.
Several minutes after that, the press conference of the political forces demanding the resignation of Prime Minister Nikol Pashinyan started.
At the beginning of the press conference, ARF member Lilit Galstyan informed that before the press conference, the NSS officers had come to the ARF office and apprehended several people. "As you can see, the 'cluster' of political prisoners in Armenia is growing. We have had political prisoners already since yesterday because the hunt for dissidents had already started at Liberty Square even before the rally started," she added.