Armenia enjoys recognizable strategic advantages over Azerbaijan: EurasiaNet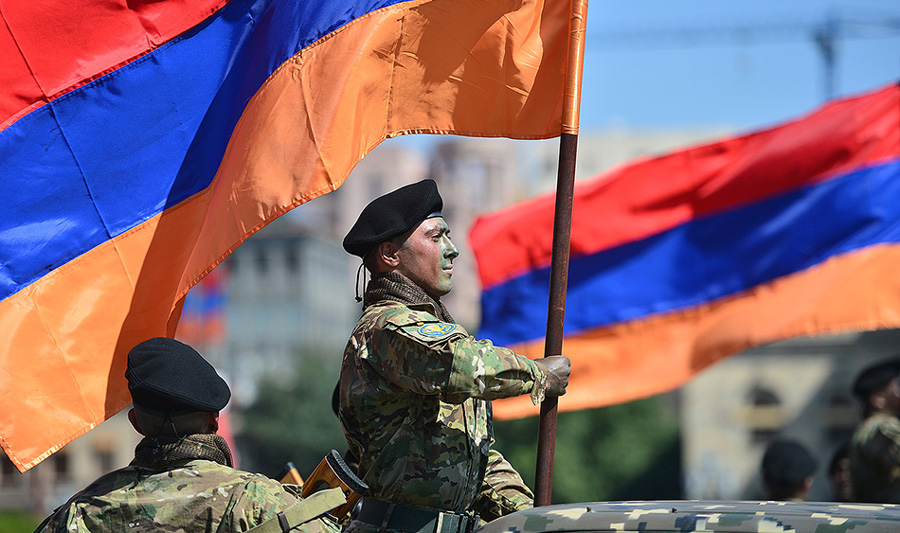 Armenia does genuinely enjoy some recognizable advantages over Azerbaijan, such as its favorable geographic position in and around the territory of Nagorno Karabakh, Eurasianet.org analytical platform said in an article published on October 18.
"Armenian troops not only control the de facto republic itself, but broad swaths of its territories, offering significant strategic depth protecting Karabakh as well as Armenia itself.
Although both sides have established expansive defensive fortifications along their Line of Contact, Azerbaijani military objectives depend on the ability to go on the offensive. In the event of a large-scale conflagration, a preservation of the status quo would likely count as a victory in Yerevan, whereas Baku could only be satisfied with significant territorial gains.
This was evident in April 2016's "Four Day War," in which Azerbaijani forces successfully wrested territory from Armenian troops for the first time since the 1990s. Despite Baku's widely perceived advantages in numbers, hardware, and the element of surprise, it is unlikely Azerbaijani forces could count on such advantages indefinitely in an extended shooting war," EurasiaNet says.
According to the source, in its defensive posture, Armenia does not need to possess the same level of offensive capabilities being stockpiled by Azerbaijan, which has spent many millions of dollars on developing a full-spectrum, combined arms military capability.
"Still, Yerevan has significant capabilities of its own at its disposal, including an advanced S-300 air defense system (which Azerbaijan also fields), as well as the short-range Iskander-M missile system (which Azerbaijan notably does not)—the latter likely being much more useful for deterrence than in the event of open war," the article says.
Reflecting on the recent Armenian-Azeri summit in Geneva, the author of the article noted the urgency of renewed conflict between Armenia and Azerbaijan may have found a moment's reprieve following that meeting.