Baroness Caroline Cox visits Artsakh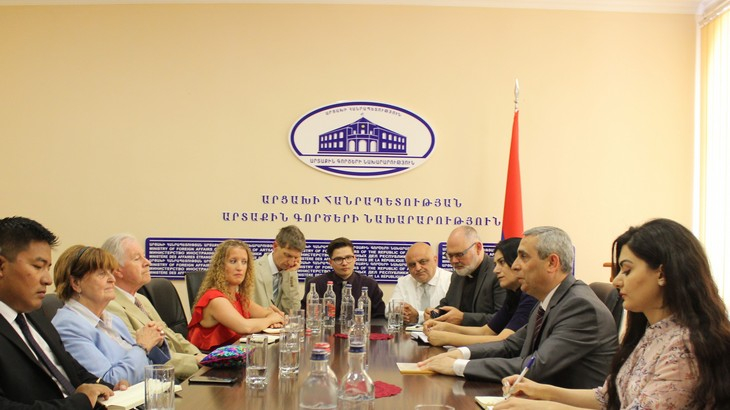 (Armradio) – On June 13, Minister of Foreign Affairs of the Republic of Artsakh (Nagorno-Karabakh Republic) Masis Mayilian received a delegation led by member of the House of Lords of the United Kingdom of Great Britain and Northern Ireland Baroness Caroline Cox.
Masis Mayilian highly appreciated Caroline Cox's consistent efforts to advocate the interests of Artsakh in the international arena, noting her invaluable contribution to the struggle of the Artsakh people for its ideals and to the achievement of its goals throughout the years of independence.
During the meeting, the Foreign Minister briefed Caroline Cox on the current stage of the Azerbaijan-Karabakh conflict settlement, as well as touched upon the latest developments in the process of international recognition of Artsakh and decentralized cooperation. An exchange of views also took place on a range of issues related to the humanitarian programs being implemented in Artsakh.