"You deserve death" – Turkish ultra-nationalists throw stones at Armenians coming out of church in Istanbul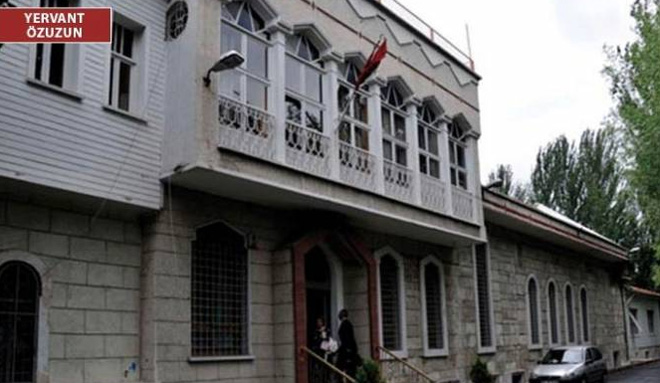 ARMENPRESS. A group of Turkish ultra-nationalists attacked Armenians coming out of St. Hovhannes Armenian Church with stones, ARMENPRESS reports, citing artigercek.com, Istanbul-Armenian public figure Yervand Ozuzun informed.
"A "surprise" was prepared for those coming out of the church – a group of people started to throw stones shouting "You deserve death". This is a demonstration of hatred and hostility, the point Turkey has reached", Ozuzun said.
He noted that every Sunday liturgies are delivered at the churches and police officers supervise the church area until the liturgy is over. Anyway, Yervand Ozuzun considered it a sad fact that they have a security problem in a country where they are a citizen.
"Minorities in Turkey, especially Armenians, have become a target of hate speech. The word "Armenian" is used as an insulting word by many here", Ozuzun noted.
Recently an ultranationalist group attacked the funeral of the mother of jailed Peoples' Democratic Party (HDP) deputy Aysel Tuğluk in Ankara saying that they would not let "Kurds, Alevis or Armenians be buried in the cemetery." The body of Tuğluk's mother was removed from the grave following the attack to be buried in Tunceli province.
Religious and ethnic minorities have increasingly been the target of hate speech and racist attacks in Turkey.
A racist graffiti, which read "May the Turkish race live," was scrawled on the courtyard wall of an Armenian school in İstanbul last year in Sep.
More anti-Armenian graffiti which read "Suffering to Armenians," was painted on the wall of the same school on the ninth anniversary of the murder of Turkish Armenian journalist Hrant Dink.