Yerevan music school 100-year-old teacher is awarded Medal of Gratitude – Video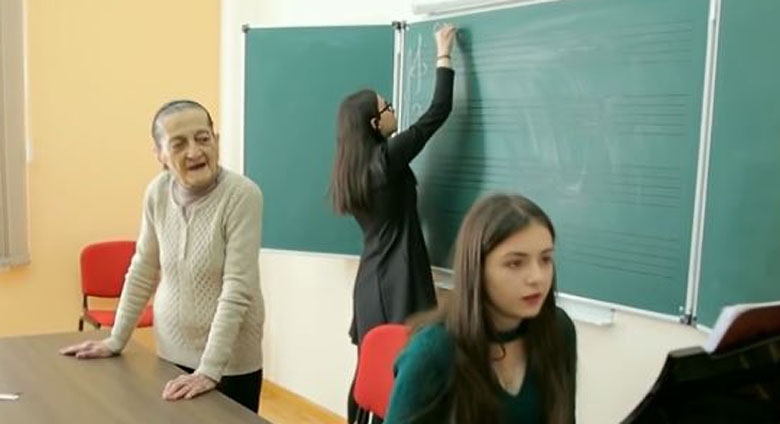 (News,am) – The 100-year-old teacher at Tchaikovsky Specialized Secondary Music School in Yerevan, the capital city of Armenia, has received a Medal of Gratitude.
Mariam Tonyan teaches harmony at this music school ever since its foundation in 1938.
Prime Minister Nikol Pashinyan wrote on his Facebook page that he has submitted a petition to President Armen Sarkissian on awarding Tonyan with a Medal of Gratitude.
"I'm selfish, but I'm not conceited," Tonyan said. "The title of Distinguished Teacher, the title of Veteran has come by itself. [If] they give, fine; [if] they don't give, [just as] fine."
Also, the 100-year-old music teacher recalled some of her famous pupils.