World-Renowned Soprano Isabel Bayrakdarian will perform with McGill Chamber Orchestra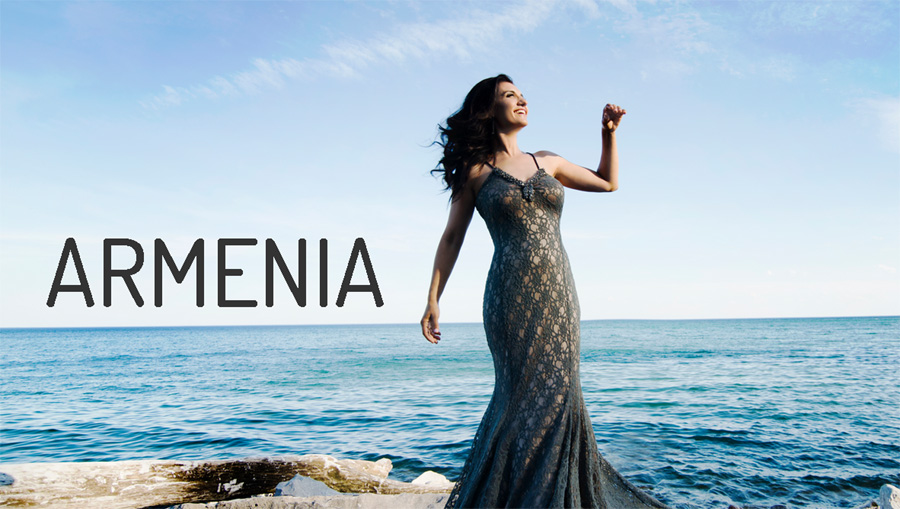 The McGill Chamber Orchestra (MCO) is delighted to present the acclaimed Armenian-Canadian soprano Isabel Bayrakdarian in a personally-selected new program featuring romantic, dramatic, and sacred works by composers from Armenia or of Armenian descent. One of Canada's most beloved opera stars—heard at the Metropolitan Opera and Salzburg Festival as well as on the blockbuster soundtrack to Lord of the Rings: The Two Towers—Bayrakdarian is also the winner of four consecutive Juno Awards for Best Classical Album. Boris Brott conducts the McGill Chamber Orchestra (MCO) for the concert on Wednesday, May 23 at Bourgie Hall, which also features music by Armenian-Canadian composer Kevork Andonian.
Whether performing in New York, Toronto, Barcelona, Salzburg, or Japan, the music of Bayrakdarian's homeland is never far from her heart. Her most recent album, "Mother of Light," featuring Armenian hymns and chants in praise of Mary, was nominated for a 2018 Juno Award. Previous recordings include the Grammy-nominated "Gomidas Songs", which popularized the work of Armenian composer Gomidas Vartabed, and "Joyous Light," featuring Armenian medieval sacred music. The Republic of Armenia has awarded Isabel Bayrakdarian the "Komitas Medal" and "Movses Khorenatsi Medal" for highest artistic achievement. The winner of many prestigious awards and an Honorary Doctorate from Wilfrid Laurier University, Bayrakdarian also holds a degree in biomedical engineering.
On the May 23 program, Bayrakdarian and the MCO will perform works by Armenian composers Komitas (also spelled Gomidas), considered to have created the basis for Armenia's distinctive national musical style, as well as music by 18th-century composer and poet Sayat Nova. Works for chamber orchestra by Kevork Andonian include his "Rhapsody" and "In Memoriam," a new work honouring his father. Originally from Ottawa, Andonian is currently a Ph.D. Candidate in Music Composition and Film Scoring at UCLA. Composing in a neo-tonal style, Andonian's work can be heard in both the concert hall and cinema, as well as on the Naxos label.
Celebrating 78 years of professional chamber music, the MCO (McGill Chamber Orchestra) is one of Canada's most renowned chamber groups. Since 2000, the MCO is under the Artistic Direction of conductor Boris Brott, one of Canada's most internationally renowned conductors. The orchestra is a vibrant ensemble consisting of the city's best professional musicians and presents concerts throughout the year in the finest halls of Montreal.
For tickets and information: www.orchestre.ca
For tickets call 514 487 5190.
Listen to Isabel Bayrakdarian's April 6 interview for CBC's Tapestry here.