Weightlifter Liana Gyurjyan grabs 3 gold medals at U15 European Championships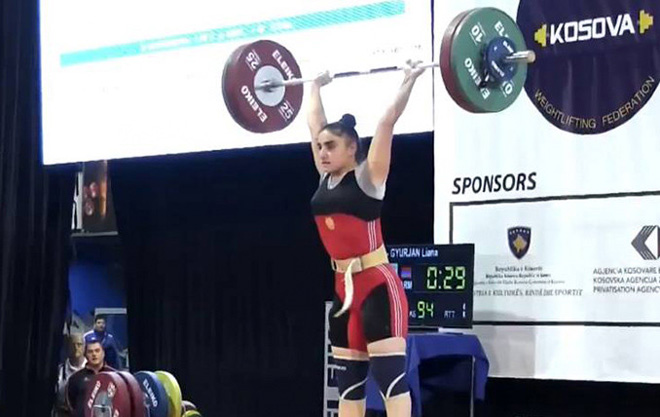 The Armenian girls' weightlifting team entered the competition at the U15 and U17 European Weightlifting Championships underway in Pristina, Kosovo on Thursday.
Liana Gyurjyan (69kg) captured three gold medals in the U15 Girls Competition, the National Olympic Committee reported.
She lifted a total of 183 kg, registering 78kg in snatch and 105kg in clean and jerk, winning gold for both events.