Violence Breaks Out As Turkish President Erdogan Speaks In New York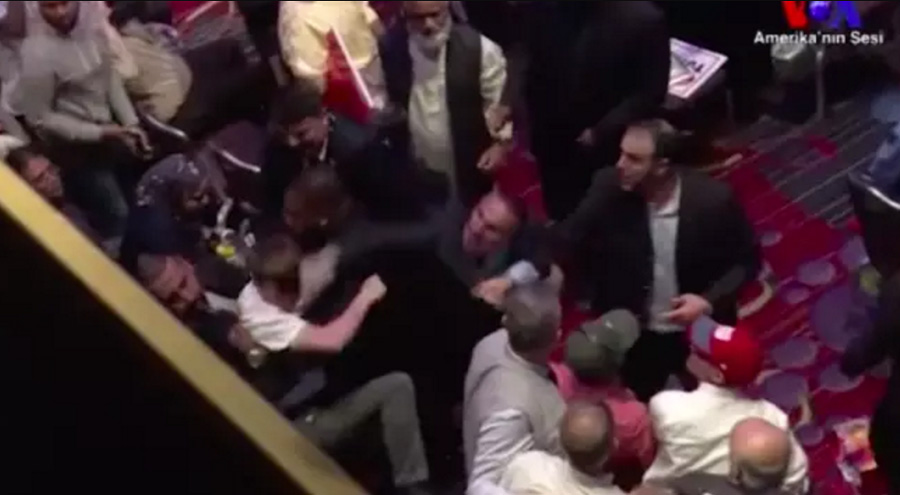 Violence erupted Thursday as Turkish President Recep Tayyip Erdogan delivered a speech in New York City.
Erdogan was addressing the the Turkish American National Steering Committee (TASC) at the Marriott Marquis in Times Square when a few members of the audience began yelling at the president. Turkish media present at the event reported that the protesters carried signs that read, "You are a terrorist" in English.
A Periscope of the event posted by the Turkish Journal shows men in black suits pushing through the crowded ballroom toward the protesters as other members of the audience boo and chant the president's name.
As the protesters were forcibly removed from the room, one of the men escorted out was seen being punched in the face and Erdogan could be heard asking the crowd to calm down.
"My dear brothers, my dear brothers, my dear brothers, I have an important request from you: don't let three to five impertinent people, three to five hall terrorists ruin our lovely gathering," he said.
In May, 12 people were injured after violence broke out during a protest outside the Turkish Embassy in Washington, DC.