UN Human Rights Council adopts Armenia-initiated resolution on genocide prevention by consensus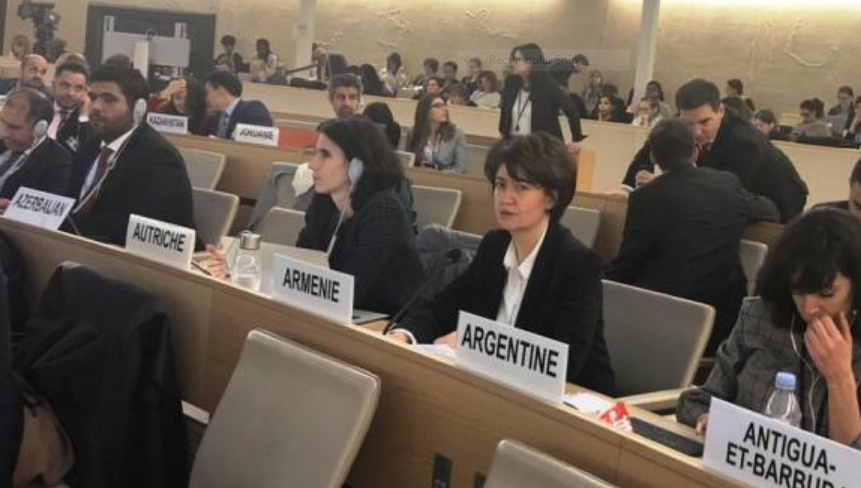 ARMENPRESS – Genocide Prevention Resolution initiated by Armenia was adopted at the 37th session of the UN Human Rights Council by consensus in Geneva on March 23. Nearly 6 dozens of countries introducing all the regional groups of the Human Rights Council joined Armenia and coauthored the resolution. The resolution will be open for the coauthoring for two more weeks, ARMENPRESS was informed from the press service of the MFA Armenia. "Armenia's representative emphasized in his speech that the initiation of the mentioned resolution is the demonstration of Armenia's resolve and continuous commitment to the prevention of the crime of genocide. He underlined the special importance of adopting the resolution on Prevention of genocide by consensus by the HRC in the year marking the 70th anniversary of the first UN international agreement on human rights.
The resolution reaffirms that fight against impunity is a key factor for preventing genocides. It expresses concern over the attempts to deny or approve genocides, stressing that they undermine the fight against impunity, reconciliation of peoples and crime-prevention efforts.
The resolution pays special attention to the exposure of signs and reasons of genocides.
It welcomes the call of the Special Adviser of the Secretary-General on the Prevention of Genocide to for a universal adoption of the resolution ahead of the 70th anniversary of the Convention.
The document also expresses satisfaction over the declaration of December 9 International Day of Commemoration and Dignity of the Victims of the Crime of Genocide and of the Prevention of this Crime by the UN General Assembly.
The resolution recommends the Office of the High Commissioner for Human Rights to organize a high-level discussion during the September session of the HRC dedicated to the 70th anniversary of the Convention on preventing and punishing the crime of genocide.
The resolution also envisages that the Secretary General of the UN will prepare a report based on the information received from the Member States on genocide education and the illustration of the Convention.