Turkish parliament ratifies Shushi Declaration signed with Azerbaijan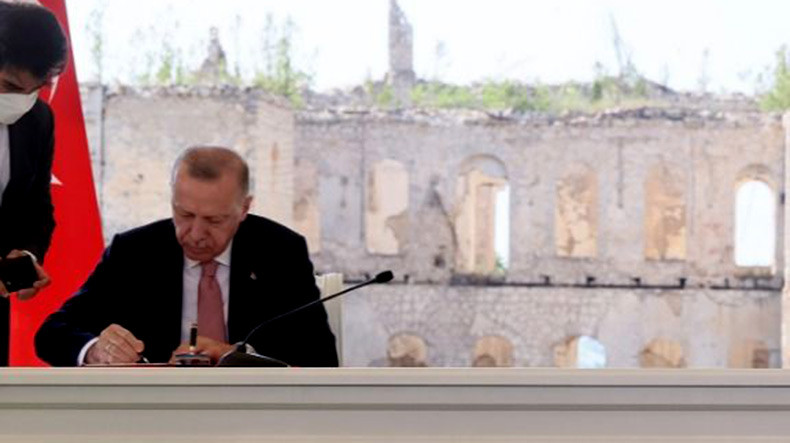 Turkey's parliament on Thursday ratified the Shushi Declaration signed with Azerbaijan last year, Turkish media reported.
A total of 266 lawmakers voted in favor of the declaration in the 581-seat parliament, while 11 lawmakers were against it.
The declaration, signed on June 15, 2021, envisages the raising of relations between Turkiye and Azerbaijan to the level of an alliance.
The document focuses on defense cooperation and establishing new transport routes. It affirms joint efforts by the two armies "in the face of foreign threats", and the restructuring and modernization of their armed forces.