Turkey's Erdogan personally ordered to organize protests in Berlin against Armenian Genocide recognition resolution – Der Spiegel's revelation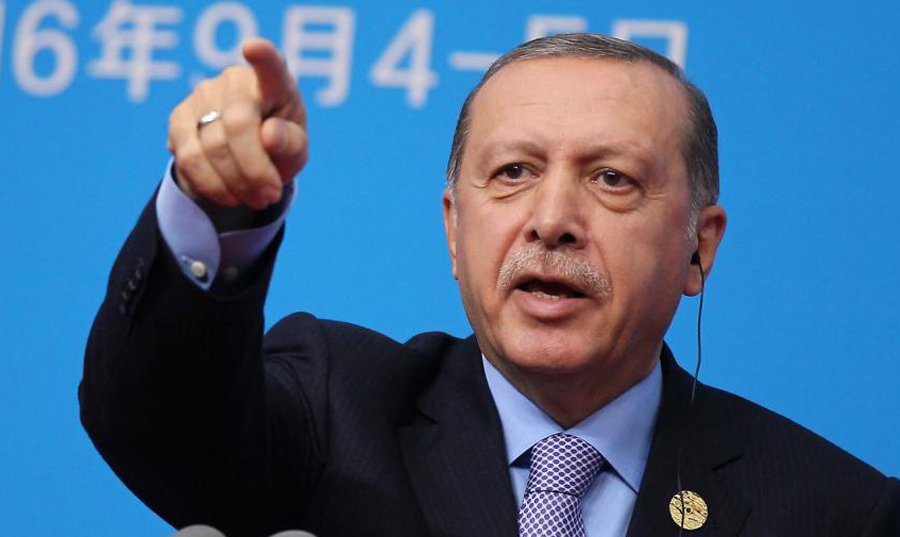 ARMENPRESS. Turkish President Recep Tayyip Erdogan personally ordered to organize protests in Germany in connection with the adoption of the Armenian Genocide recognition resolution by the Bundestag in June 2016,  Ahval news agency reported, the German Der Spiegel said.
A phone call recorded by the German Police reveals how Erdogan calls ruling Justice and Development Party's lawmaker Metin Kulunk on June 1 (day before the adoption of the Bundestag resolution), who was in Berlin at that time and was engaged in organization of protests.
Der Spiegel published the transcript of one of the phone calls recorded by the Police of the German state of Hesse which allows to suppose that Erdogan was personally heading the protests.
The Hesse Police record how Erdogan calls Kulunk on June 1, 2016 at 23:30. "How are you Mr. President?", Kulunk asked, and then reported about the protests against the resolution that was being debated in Berlin. "I wait for your orders", the MP said. In response Erdogan said he will contact Kulunk later and wished him good night.
According to Der Spiegel, the content of the phone conversation shocked the Hesse Police who revealed how Ankara attaches such a great importance to the Armenian Genocide resolution and the protests against its adoption, that even that country's president is interested in this matter.
Der Spiegel writes that at the moment investigation is underway to find out Kulunk's links with Turkey's secret services after the reports in 2017 according to which the MP provided funds to the Osmanen Germania Turkish-German nationalist group. According to the reports, the funds were used for purchasing ammunition against the Kurdish groups.
The German Bundestag adopted the Armenian Genocide recognition resolution on June 2, 2016 which is entitled "Remembrance and commemoration of the genocide of Armenians and other Christian minorities in 1915 and 1916". Only one MP voted against the adoption, and one abstained. Speakers were unanimously stressing the need of facing the past, also for contributing the reconciliation between Armenia and Turkey.
The Bundestag voiced the crime of the Ottoman Turkey, and stressed this step is neither an accusation nor a claim, but a tribute to the memory of the victims.
After the adoption of the resolution nearly 1000 Turks launched protests in Berlin.