Erdogan: "Do you remember those who were thrown into the sea 100 years ago?"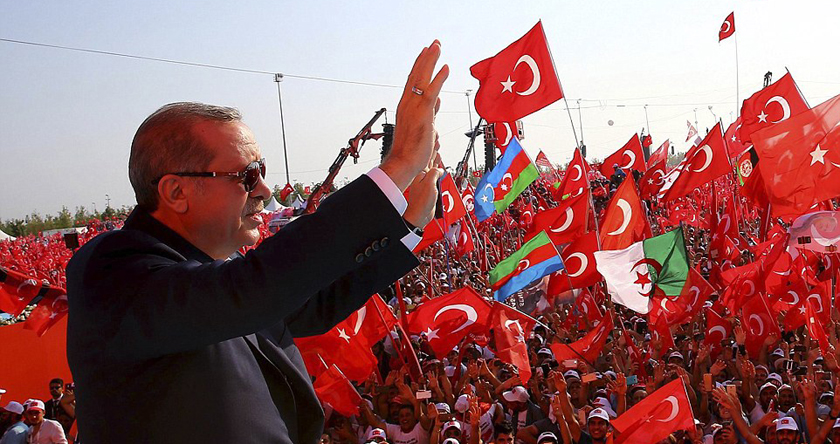 Erdoğan: "Do you remember those who were thrown into the sea 100 years ago?"
(Panorama) – Turkey's President Recep Tayyip Erdoğan has delivered a speech at a referendum rally in the western Turkish city of Izmir.
As Ermenihaber reports citing Diken Turkish news agency, speaking about the people who are against the constitutional reforms, Erdoğan said: "Do you remember those who were thrown into the sea 100 years ago? It is their supporters who say 'no' today, sending their dogs and horses against those who say 'yes'."
He claimed that the people who speak against the presidential system of governance are Turkey's enemies.
In his speech, Erdoğan went on describing Europe as a "sick man", claiming the European economy weakened every year.
"They are infected with the virus of racism. This time they will be in a grave state," Turkey's President said.
Erdoğan also expressed an opinion that the Turks living in Europe face pressure, making threats that after April 16 referendum Europe will pay for its treatment.
To note, according to the official Turkish historiography, in 1922-1923, during the Kemalist movement, Turks threw the "Christian invaders" into Bosporus as a way to fight against the imperialism and occupation.