Turkey train disaster leaves 24 dead, hundreds injured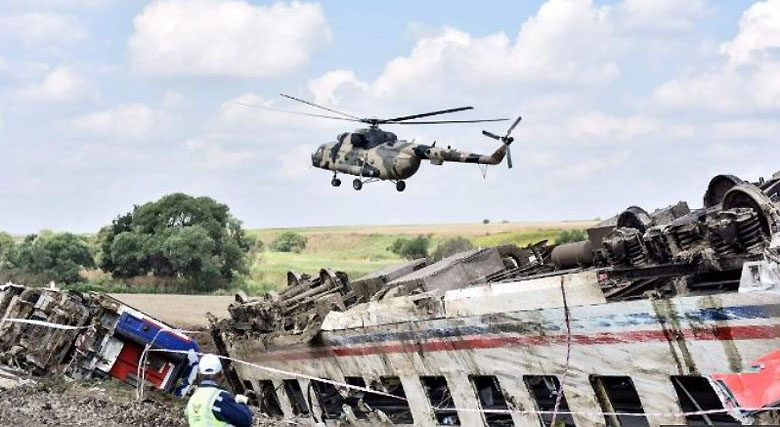 Vatican News – At least 24 people were killed and more than 100 injured in the derailment on Sunday in the northwest of Turkey.
The accident happened in a rural area near the border with Greece and Bulgaria.  Its reported that 362 people were onboard the train, almost all of them were returning to Istanbul.
The area where the accident happened was muddy due to heavy rains. Bad weather is thought to be the most likely cause of the disaster – a reporter from the private channel NTV said that rails had been washed away by heavy rain.
According to the local authorities, five carriages derailed.
Last night the rescue operation continued, with emergency teams winching some passengers up from the carriages by helicopter. Elsewhere, the army worked for several hours to free casualties from the wreckage.
CNN Türk reported that local residents used tractors to help with the recovery work.
Over 120 people are still receiving hospital treatment.
President Recep Erdogan announced he had launched an investigation.
In recent years, authorities have tried to improve the crumbling national railway network with new high-speed engines, but the one involved in the accident was from old running stock.
In January 2008 there were eight deaths after the derailment of a train in the Kutahya region; and in 2004 another 41 people lost their lives on a high-speed crash in the province of Sakarya.