Tunceli city returns to original name 'Dersim,' attracts Turkish ire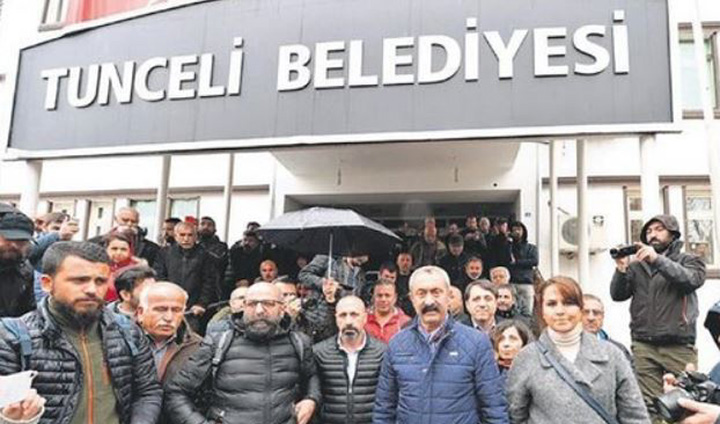 With a majority vote on Wednesday, the municipal council of the city of Dersim decided to start using the original name "Dersim" on its signboards instead of the Turkish state-given name of "Tunceli."
The decision was made under the administration of Tunceli's new mayor, Fatih Mehmet Maçoğlu, from the Communist Party of Turkey, leading to an uproar from Turkish social media users and sharp criticism from nationalist circles in the country.
In a press release on its website, the municipality justified its use of the name Dersim for "preserving our city's culture and history." The municipal council's decision was sent for approval to the Tunceli Governor's Office, which applied to the Erzincan Administrative Court.
Turkey's interior ministry launched an investigation into the municipality after its council decided to use the original name of the province on its signboards, Independent Turkish reported on Friday.
The ministry sent an inspector to Tunceli, to interrogate the members of the municipality's council who signed the name change decision.
Dersim is a vast mountainous region located between Erzurum and Erzinjan and Kharbert in eastern Turkey. Prior to 1915, Alevis and Armenians populated the region. The Alevis, who have traditionally been sympathetic to the Armenians, did not participate in the 1915 massacre and plunder of the Armenians; in fact, they saved tens of thousands of Armenians, either by protecting them against the Ottoman Turkish Army within their own villages, or providing them safe passage toward Eastern Armenia.
in 1938 the Turkish armed forces attacked Dersim and bombed houses, forests and caves, using even poison gas, to kill people indiscriminately in an attempt to exterminate an entire community and its culture. An estimated 70,000 people, including armenians were systematically killed, displaced into smaller camps and forced to become 'Turkish'. When the Dersim Massacre took place, little information reached neighbouring countries, the earliest account of what happened was written by Kurdish author Nuri Dersimi fourteen years later in exile.