Trudeau hopeful on future opening of Canadian embassy in Armenia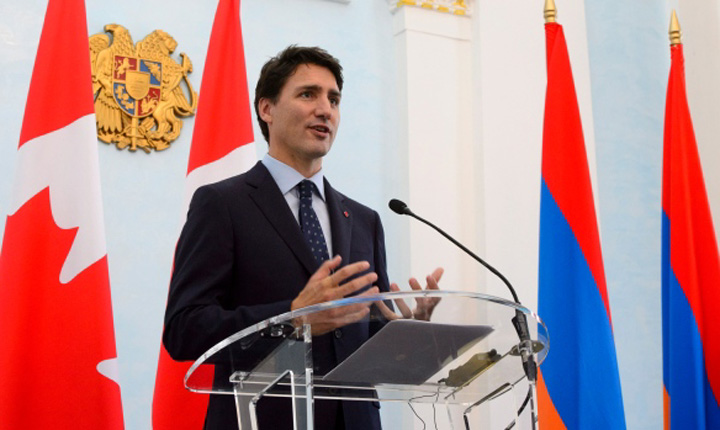 (ARMENPRESS) – There will be a need to open a Canadian embassy in Armenia after developing relations between the two countries, Justin Trudeau told a joint presser today with Armenian counterpart Nikol Pashinyan.
"We understand that opening an embassy of Canada in Armenia will be serious progress. The more relations develop the more there'll be a need to start this process. We hope to address this issue in the future," Trudeau said.
The Canadian PM said that he and PM Pashinyan spoke a great length about the vision of deepening relations. He said that the conversations are very inspiring.
Edited and translated by Stepan Kocharyan