Thousands of Armenian-Canadians To Head To Ottawa To Mark Armenian Genocide Remembrance Day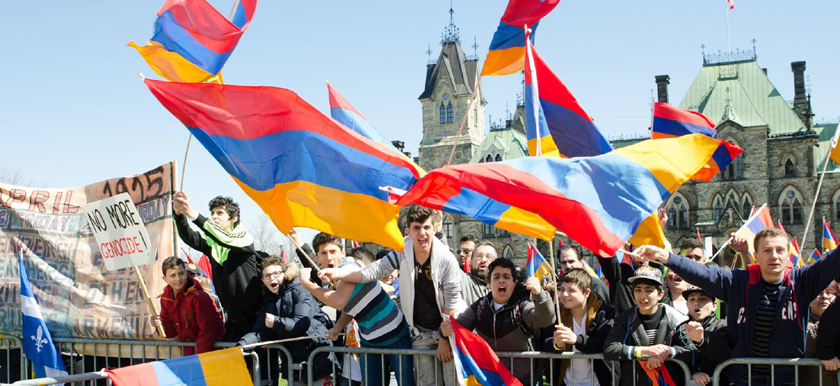 Members of Canada's Armenian community will gather on Parliament Hill on Monday, April 24 before marching to the Turkish Embassy in lowertown to commemorate the 102nd anniversary of the Armenian Genocide and demand the Turkish government acknowledge its role in the deaths.
Armenians have been staging their annual march in Ottawa every April 24 for the last 50 years.
On April 24, 1915, the first phase of the Armenian massacres began with the arrest and murder of hundreds of intellectuals, mainly from Constantinople (Istanbul in modern day Turkey).
The second phase of the massacre was with conscription of some 60,000 Armenian men into the general Turkish army, who were later disarmed and killed by their Turkish fellowmen.
The third phase of the genocide was through massacres, deportations and death marches made up of women, children and the elderly into the Syrian deserts. During those marches hundreds and thousands were killed, raped by Turkish soldiers, gendarmes and Kurdish mobs. Others died of starvation, epidemic disease and exposure to the elements. And tens of thousands were forcibly converted to Islam.
Finally, the fourth phase of the Armenian genocide appeared with the total denial of the Turkish government of the mass killings and elimination of the Armenian nation on its homelands. Despite the ongoing international recognition of the Armenian genocide – Turkey has not accepted and fought the acceptance of the genocide by any means.