The premiere of the ballet "Sassoun Dance" was held in Yerevan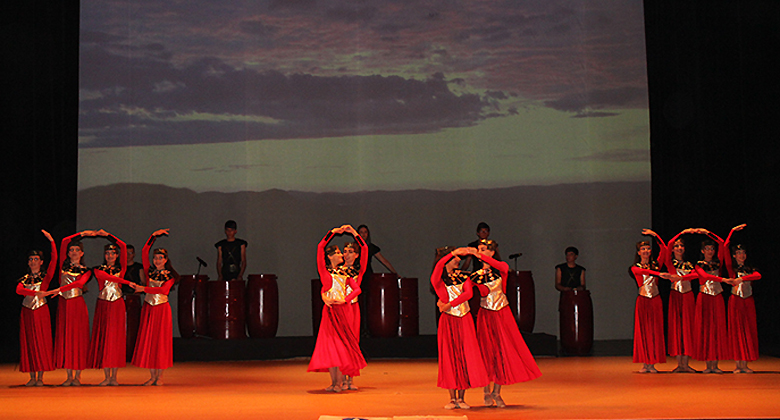 On September 24, with the support of the Ministry of Diaspora the premiere of Canadian-Armenian composer Mazhak Toshikyan's "Sassoun Dance" ballet was held in the Gabriel Sundukyan State Academic Theatre. The ballet is based on the same name poem by Gevorg Emin.
Deputy Minister of Diaspora David Sargsyan held the welcoming speech of Mkhitar Hayrapetyan. "The cultural heritage of our people has always reflected the best features of our national character, and the Sassoun Dance is the consolidation of that collective face, where trough music and dance the power of the Armenian people, pride and confidence are transmitted to the audience. They are features, that we have recently witnessed in Armenia and in the Diaspora, and foreigners – in the world. This folk dance was then a source of inspiration for poet Gevorg Emin, who created one of his best works – "Sassoun Dance", which was warmly welcomed by our compatriots from Diaspora.
Sevak Avetisyan, Honored Artist of the Republic of Armenia, singers Gohar Hovhannisyan, Meline Arakelyan, Narine Asoyan, Mariam Zayanian also gave their speeches.
"Narek" Dance Ensemble (artistic director A. Julhakyan) and "Armenner" drums Ensemble (artistic director G. Tamrazyan and A. Dashyan) participated in the evening.
"Sassoun Dance" will also be performed for the Gyumri audience on October 13 at 18:30, at Atchemyan State Drama Theater.