The oldest Armenian Cross-Stone (Khachkar) is in Artsakh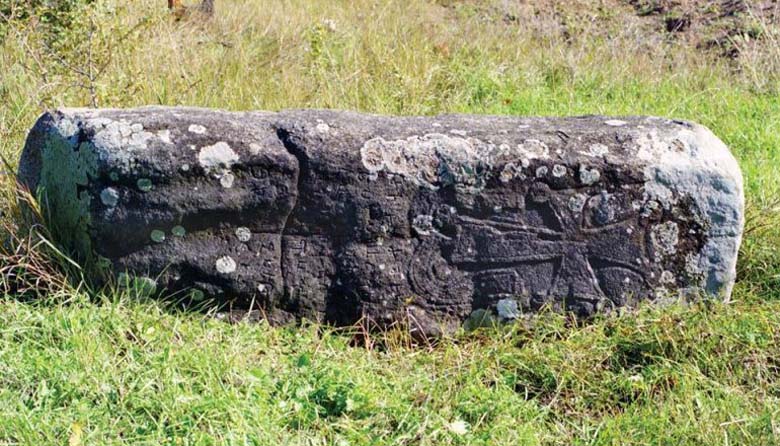 According to Armenian historian, researcher, author, and expert of medieval architecture Samvel Karapetian the oldest dated khachkars (cross-stone) goes back to 866 (Artsakh, Vaghuhas village in the cemetery of "Eghsu Ktor" chapel).
the engraving on the stone reads: Year 866/I – Sargis/ erected this khachkar/to worship/remember me in your prayers.
The second oldest dated khachkar belongs to 876 in Ararat region, village Hortun (now it is in the town of Vedi).
You can find information and photos of the first khachkar in the album "Hayastan" (Yerevan 2014, p. 435), about the second one in "Ararat" regional newspaper (1986, N 151, as well as "Ejmiatsin" journal, 1987, N E-Z). Thus, the khachkar, known also as Queen Katramide's cross-stone, which is situated in the village of Garni is currently the 3rd one among dated khachkars belonging to 879.