The documentary "The Stateless Diplomat" follows the timeline of the first female Armenian diplomat Diana Apcar
At a time when most women in the developed world did not have the right to vote, Diana Agabeg Apcar was appointed the honorary consul of the first Republic of Armenia to Japan. The Stateless Diplomat is an original film by Apcar's great-granddaughter, Mimi Malayan. Using Asianinspired scrolling animation, a moving musical score, and captivating, dramatized readings from Apcar's
memoirs and letters, THE STATELESS DIPLOMAT tells the story of an indefatigably selfless, cultured, and deeply committed humanitarian, who helped save the lives of hundreds of Armenians fleeing the 1915-23 genocide by the Turkish government.
Interviewed in the film are her family members, including Lucille Apcar, her granddaughter and the descents of Armenian Genocide survivors.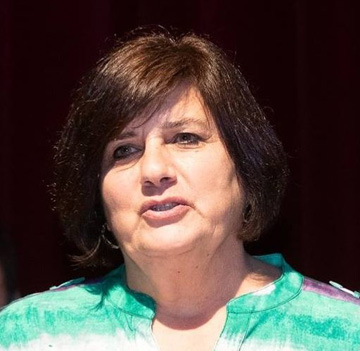 Diana Agabeg Apcar, a 19th century Armenian writer living in Japan, became the de facto ambassador of a lost nation and the first female ambassador to world has ever known. She worked on behalf of Armenia and genocide survivors her entire life. She committed her passion and idealism to their cause, by writing books and articles, appealing to peace societies, academics, missionaries, and politicians.
Despite her prophetic efforts. The Armenian Genocide of 1915 surpassed her worst predictions. One and a half million people were killed; hundreds of thousands survivors fled in all directions. Those who went north into Russia, found the country in the midst of the bloody Bolshevik revolution; and so they chose an unexpected direction eastward through endless Siberia, all the way to the Pacific Ocean and the port city of Vladivostok. Without the proper travel documents they were stuck and could journey no further.
Diana negotiated with Japanese government officials to provide asylum to the refugees. She rented houses to shelter them and enrolled the children in schools. She helped with visas and documents, and located refugees' relatives in the United States, to enable the last leg of their journey. Using her own resources to help these lost souls, Diana was acting as a de facto ambassador of the lost state of Armenia.
In 1918 a power vacuum in the Caucasus forced a new country to emerge, the First Republic of Armenia. After it received international recognition in 1920, its Prime Minister Hovanes Khachazooni appointed Diana as Honorary Consul to Japan. She accepted, but by the end of that year, Armenia was absorbed into the Soviet Union. Diana continued her work, just as she had before her appointment.
An author, businesswoman, activist, humanitarian and diplomat, Diana's mission was the survival of her people. Both she and the refugees she served shared a vision – no matter how unrealistic – they would overcome their obstacles. With hard work, perseverance, and a little human compassion, they would succeed. Their battles were for their own survival, and that of a people and their culture, in spite of the odds.