"The Armenian Genocide Chose Me": Horizon Weekly Exclusive Interview with Canadian Writer Marsha Skrypuch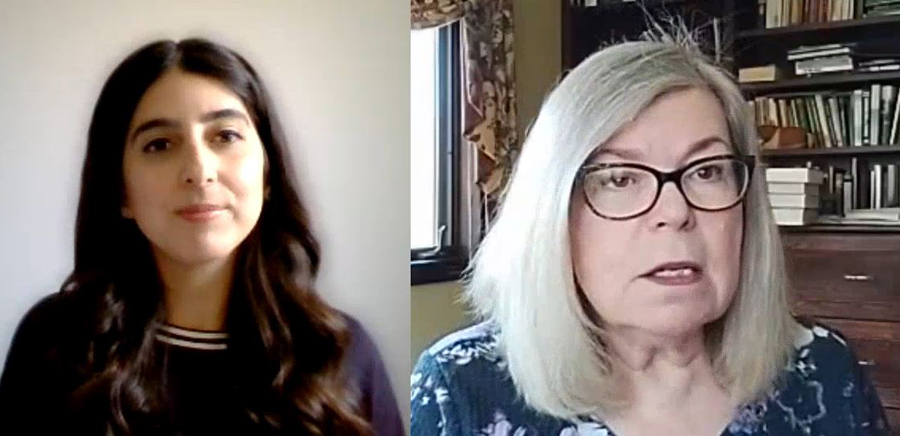 Since the early 1980's Marsha has been researching the Armenian Genocide and writing on the topic – to ensure the stories are told, and remembered.
Her most recent work set during the Armenian Genocide was published in 2014, Dance of the Banished. Which won Geoffrey Bilson Award for Historical Fiction. Marsha has written six books set during or in the aftermath of the Armenian Genocide, Some of the familiar titles are The Hunger, Nobody's Child, Call me Aram, and Aram's Choice.
The first time Marsha learned of the Armenian Genocide was when she met with Carl Georgian, the son of one of the Georgetown boys shared his family's story of the genocide. She refers to Carl as her "mentor" "hero" who further ignited her interest and inspiration to write the six books on the Armenian Genocide.
When asked why she continues writing, Marsha mentions it is a responsibility – and that these stories should not be forgotten. She didn't consciously choose to write about genocides, she states "The Armenian Genocide Chose Me."
Tune in until the end where Marsha shares some tips on how to get started to share your own story.
The interview was conducted by Horizon Weekly senior correspondent Nazeeg Haneshian.
Horizon Weekly Exclusive Interview with Canadian Writer Marsha Skrypuch

"The Armenian Genocide Chose Me": Horizon Weekly Exclusive Interview with Canadian Writer Marsha SkrypuchSince the early 1980's Marsha has been researching the Armenian Genocide and writing on the topic – to ensure the stories are told, and remembered.Her most recent work set during the Armenian Genocide was published in 2014, Dance of the Banished. Which won Geoffrey Bilson Award for Historical Fiction. Marsha has written six books set during or in the aftermath of the Armenian Genocide, Some of the familiar titles are The Hunger, Nobody's Child, Call me Aram, and Aram's Choice.The first time Marsha learned of the Armenian Genocide was when she met with Carl Georgian, the son of one of the Georgetown boys shared his family's story of the genocide. She refers to Carl as her "mentor" "hero" who further ignited her interest and inspiration to write the six books on the Armenian Genocide.When asked why she continues writing, Marsha mentions it is a responsibility – and that these stories should not be forgotten. She didn't consciously choose to write about genocides, she states "The Armenian Genocide Chose Me."Tune in until the end where Marsha shares some tips on how to get started to share your own story. The interview was conducted by Horizon Weekly senior correspondent Nazeeg Haneshian.

Posted by Horizon Weekly on Monday, April 27, 2020