The 2019 Aurora Humanitarians announced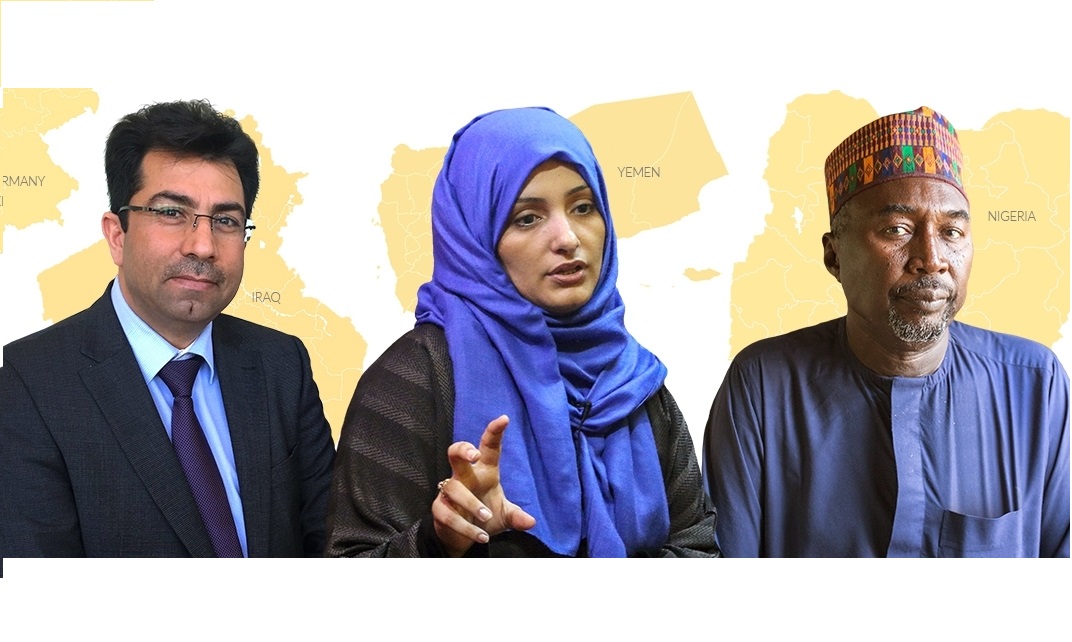 The co-founders of the Aurora Humanitarian Initiative announced the heroes for 2019. The press conference of the co-founders of the initiative Ruben Vardanyan and Noubar Afeyan was traditionally held at the Institute of Ancient Manuscripts Matenadaran on Wednesday, on the day of commemoration of the victims of the Armenian Genocide.
The 2019 Aurora Humanitarians are:
•          Mr. Mirza Dinnayi, Co-Founder and Director of Luftbrücke Irak (Airbridge Iraq), a humanitarian organization that flies Yazidi victims from Iraq to Germany for medical treatment. Mirza Dinnayi has helped several hundred women escape from the territories controlled by ISIS, personally taking part in missions to bring them back to safety, and delivered food and water to the Yazidis in isolated areas.
•          Mr. Zannah Bukar Mustapha, lawyer, Director and Founder of Future Prowess Islamic Foundation – a school that provides education to some of the most deprived children in Maiduguri, Nigeria. In October 2016, he secretly traveled to meet with Boko Haram rebels in their Sambisa forest hideout during a media blackout and left with 21 children.
•          Huda Al-Sarari, lawyer and activist. Huda Al-Sarari is a brave and inspiring Yemeni human rights activist, who singlehandedly investigates, exposes and challenges a clandestine network of secret prisons run by foreign governments in Yemen, where thousands of men and boys have faced arbitrary detention. She has amassed incontrovertible evidence of the abuse that takes place within the prisons and succeeded in convincing Amnesty International and Human Rights Watch to take up the cause.
The name of the winner will be announced in October as part of the first Aurora forum starting October 20.
This year, hundreds of applications have been received from 72 countries. The initiative expands the geography, said Ruben Vardanyan. The choice was difficult, Noubar Afeyan added.
According to them, a cultural program is scheduled for the upcoming forum in October.