Syrian Armenian MP Nora Arissian running in the next election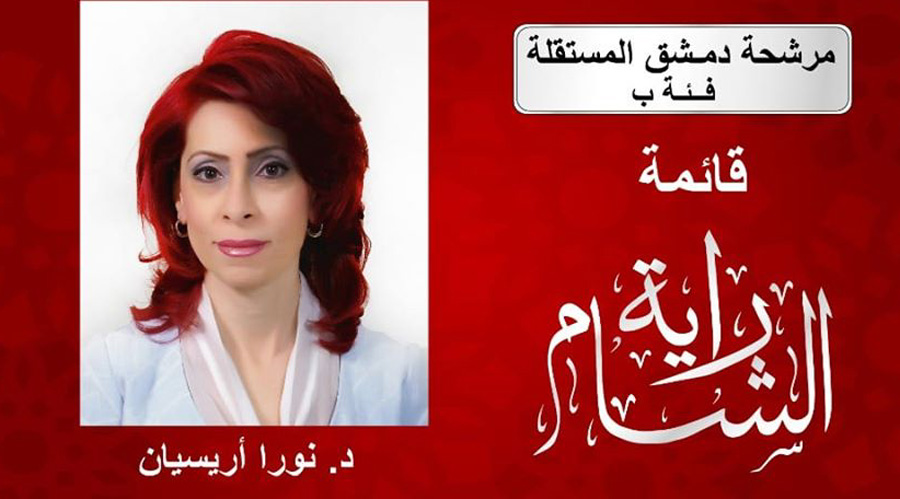 Elections to the Syrian People's Assembly (parliament) are planned for July 19. The elections were initially scheduled for April 13, but were delayed by presidential decree. The previous parliamentary election was held on 13 April 2016.
Syrian Armenian MP Nora Arissian has officially announced that she is running in the next election. Arissian, who ran as an independent during the last elections from the Damascus governorate, became the first Syrian-Armenian woman member of the Syrian Parliament.
Arissian has played an active role in the Syrian and Syrian-Armenian reality, and has long been an advocate of the Armenian cause. Arissian has served as translator at the Syrian Presidential Palace. She holds a Ph.D. in modern history from the Institute of Oriental Studies at the National Academy of Sciences of Armenia; her focus was the Armenian Genocide as documented in Syrian sources. Arissian served as secretary, chief of staff, and interpreter at Armenia's Embassy in Syria from 1992-2006. She has worked as a lecturer at Damascus University, and has served as the chair of the Armenian studies department.
Arissian played an instrumental role when the Syrian Parliament adopted a resolution recognizing the Armenian Genocide. She is the president of the Syrian-Armenian Parliamentary Friendship Society in the People's Assembly.