Summer camp in Armenia helps displaced youth settle in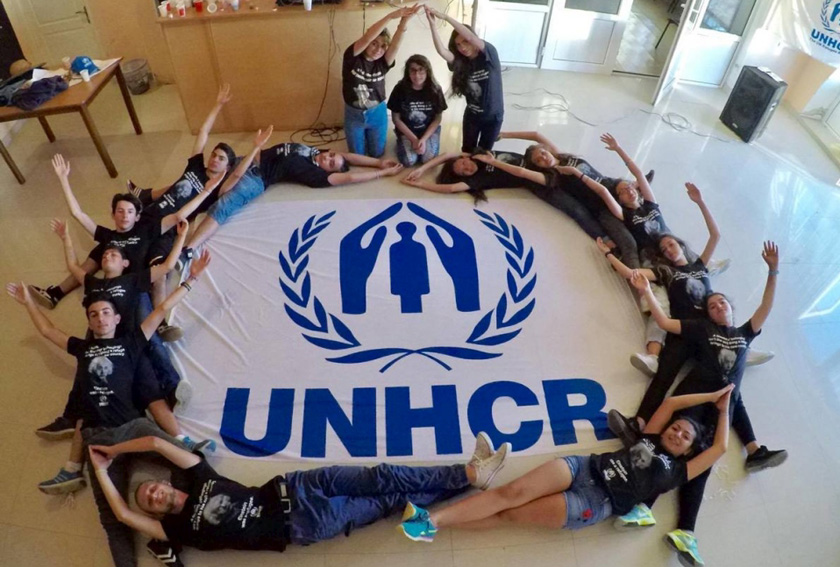 The still waters and stunning landscape of Lake Sevan in Armenia make it a popular beach destination for tourists. But this year it also became the setting for a summer camp that helped 40 displaced young people from Syria, Iraq and Nagorno-Karabakh find confidence, opportunities and friends in their new home.
---
Set up by YMCA NGO Vardenis to promote social and cultural integration, the two-week-long camp also worked to improve the emotional and psychological wellbeing of displaced youth. Activities included theatre, music, art, team-building and sports.
"I had never been to Lake Sevan before," says Maral, a Syrian girl who attended the summer camp. "What I liked most was swimming in the lake with my new friends, and our leader Nareg who was protecting us from the waves. I feel at home in Armenia and I am honoured to be part of my new homeland."
Despite the trauma and difficulties that many participants had already experienced in their young lives, their resilience, optimism and determination shone through.
"I made many friends at camp," says Aram, a boy displaced from the landlocked mountainous region of Nagorno-Karabakh, where conflict escalated in April 2016. "We were similar and different at the same time – similar with our stories of having lost our homes, and different with our language, traditions and culture."
Varditer Hambardzumyan, director of YMCA Vardenis NGO, says the summer camp gave children like Maral and Aram crucial life-skills for the future. These, she says, will "make a positive impact on the children, leading them to a dignified future with self-confidence, respect towards other and a sense of solidarity."
UNHCR Representative in Armenia Christoph Bierwirth was in the audience on the final day when the young campers gave an impressive performance of Armenian songs, traditional dances and pantomime.
"Seeing so many young people from different backgrounds and places of origin, young local Armenians and displaced youth from Syria, Iraq and Nagorno-Karabakh working, debating, relaxing and interacting together offers a sign of hope and shows that integration can work, if all are ready to engage," he says.
At the end of the camp, the children received certificates of acknowledgement from UNHCR and awards for creativity and talent, intelligence and enthusiasm, mobilisation and leadership skills. But they are not the only ones to benefit.
"The time we spent at the YMCA camp will remain unforgettable," says Nareg, a camp leader from Australia. "I heard the testimonies of the campers, and I am impressed by their spirit and strength. I am now full of empathy towards refugees in the world, I now feel different and think differently."