Saghatelyan: Ruling party reaffirms its commitment to 'serve Turkish-Azerbaijani interests'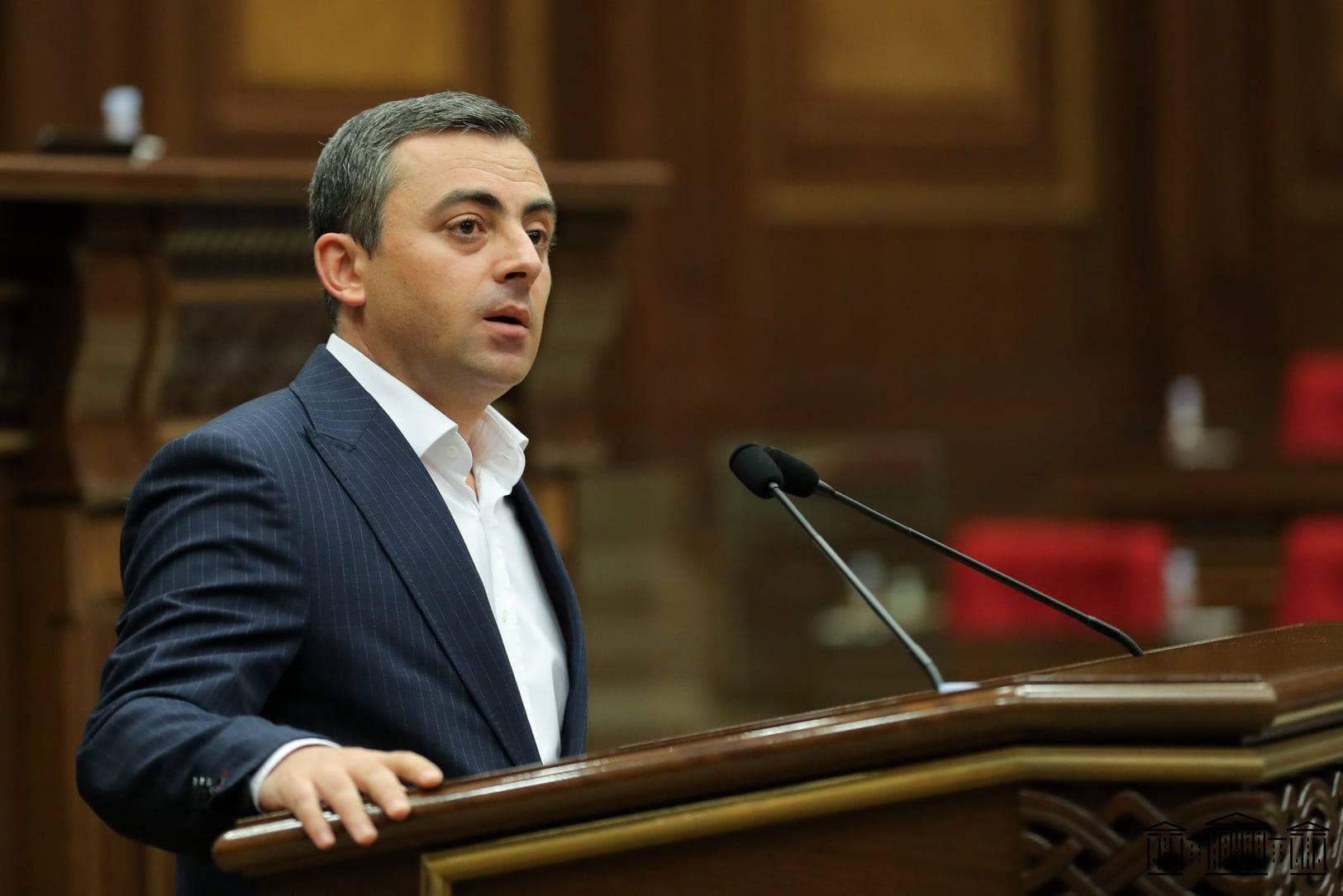 Opposition Hayastan (Armenia) faction MP and Deputy National Assembly Speaker Ishkhan Saghatelyan on Monday denounced the pro-government MPs for refusing to join an opposition-drafted statement condemning the Shushi Declaration ratified by the Turkish and Azerbaijani parliaments earlier in February, Panorama.am reports.
"On 15 June, 2021, in occupied Shushi, the Turkish and Azerbaijani presidents signed a declaration, which poses serious threats to the territorial integrity of the Republic of Armenia, the exercise of the Artsakh people's right to self-determination, as well as the international recognition of the Armenian Genocide. The declaration has recently been ratified by the parliaments of Azerbaijan and Turkey," the MP wrote on Facebook.
"The Hayastan faction tabled a draft statement, by which the Armenian parliament, as a state structure with a primary mandate, should have given its assessment to the ratification of the declaration, thus highlighting that the Shushi Declaration is unacceptable to Armenia.
"As it was expected, the ruling Civil Contract faction MPs turned down the draft statement condemning the ratification of the Shushi Declaration at a meeting of the parliament's Standing Committee on Foreign Relations. Rejecting the statement, the Civil Contract party reaffirmed its commitment to serve the interests of the Turkish-Azerbaijani tandem, once again confirming that they have taken the path of Turkification.
"Under the guise of peacekeeping efforts, the current authorities are leading the Armenian people to new concessions, new losses and a new war," Saghatelyan noted.