Russia to start upgrading nuclear power plant in Armenia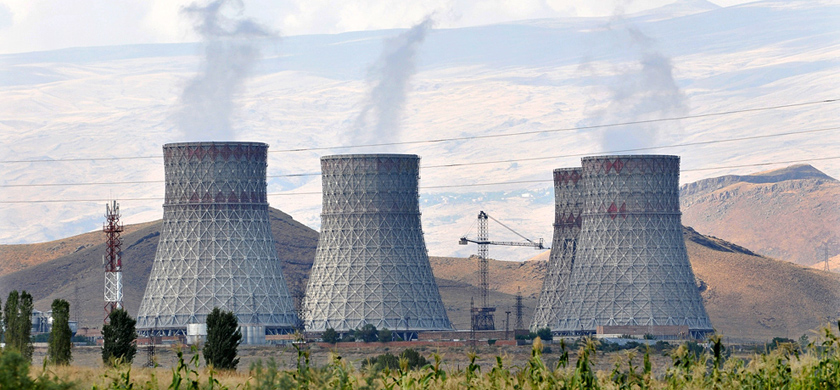 Rosatom plans to carry out work to extend the operating period of unit 2 of the Metsamor nuclear power plant in Armenia in 2018 and 2019, the Russian state nuclear corporation said on 13 June, following a meeting between its director-general, Alexey Likhachov, and Armenian Prime Minister Karen Karapetyan.
A "large amount" of construction and commissioning work on the VVER-440 unit will include modernisation of its cooling towers, turbine unit, control and safety systems, and other equipment, Rosatom said.
Rosatom and the Armenian government signed an agreement in December 2014 on extending the operations of Metsamor 2 by ten years to 2026, and in February 2015 the two sides agreed on Russia's provision of a loan to finance the project. In February this year, Artem Petrosyan, head of nuclear energy at Armenia's energy infrastructure and natural resources ministry, said no issues had been found that would prevent the 2026 target.
During his meeting with Karapetyan on 12 June, Likhachov said Russia has "rich practical experience" in the implementation of such projects and understands the importance of work on the Metsamor unit for Armenia's energy security. The unit provides about 40% of the country's electricity.
"Armenia's nuclear facilities will in fact be thoroughly upgraded. Our common goal today is to move clearly on the agreed schedule, observing the unequivocal priority of quality work and safety requirements," Likhachov said.
The Metsamor unit, known as Armenia unit 2, is the second of two Russian-built 376 MWe VVER reactors at the site which started operating in 1976 and 1980, respectively. Both units were taken off line in 1988 due to safety concerns regarding seismic vulnerability, although they both continued to operate and had not sustained any damage in a major earthquake in the region earlier that year. Unit 2 was restarted in 1995, and is subject to ongoing safety improvements. Unit 1 is now being decommissioned.