Religious leaders of Armenia, Russia and Azerbaijan meet in Moscow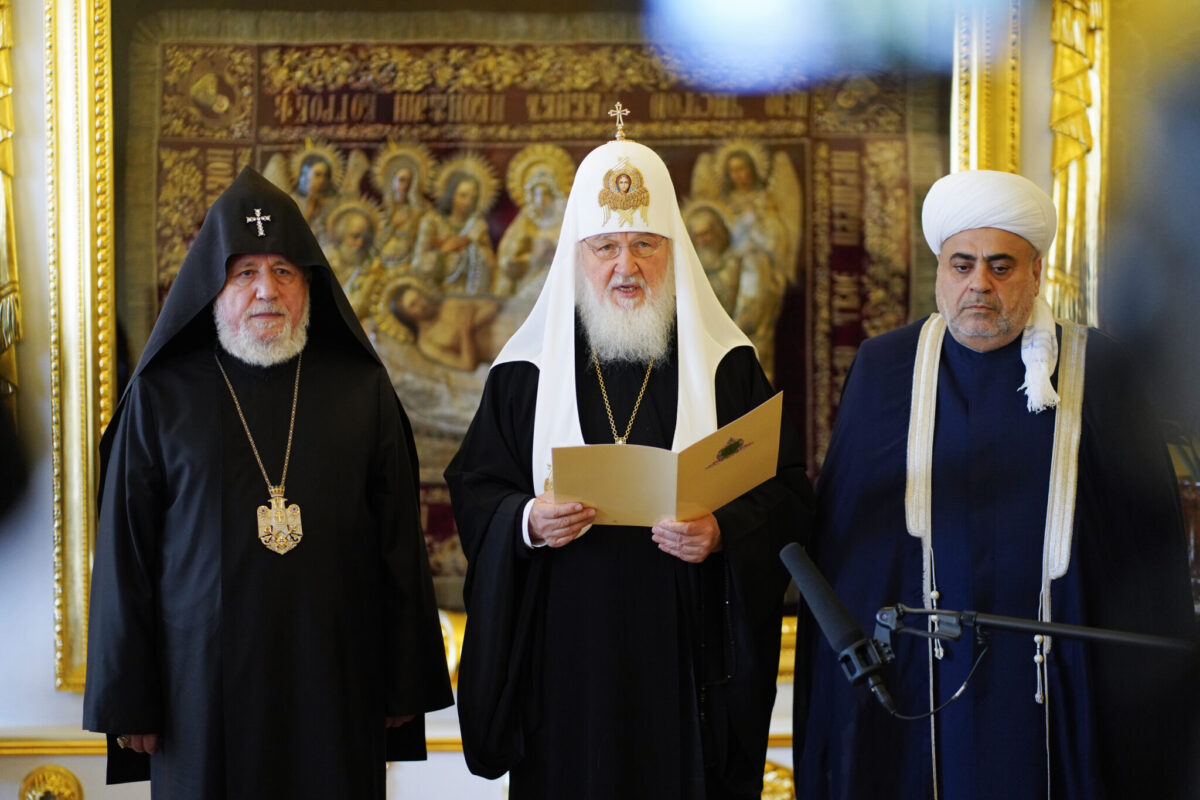 Armradio – The meeting of religious leaders of Armenia, Russia and Azerbaijan was held in Moscow today.
His Holiness Karekin II, Supreme Patriarch and Catholicos of All Armenians, and Allahshukur Pashazade, the Chairman of the Caucasus Muslims' Board, arrived in Moscow at the invitation of Patriarch Kirill of Moscow and All Russia to discuss ways to resolve the Nagorno-Karabakh conflict.
Following the meeting Patriarch Kirill expressed gratitude to the religious leaders of Armenia and Azerbaijan for their willingness to meet and discuss complex issues that concern the residents and religious communities of the two countries.
"We are convinced that our religions have a unique peacemaking potential, especially in such a delicate and sensitive area as interethnic relations. No matter how difficult the Armenian-Azerbaijani relations are at this stage, we believe that it is faith in God and love that can help heal the wounds inflicted by many years of tragic confrontation. This is a very difficult path, which requires spiritual wisdom and foresight," Patriarch Kirill said.