Protesters block streets in Yerevan, Gyumri to demand Pashinyan quit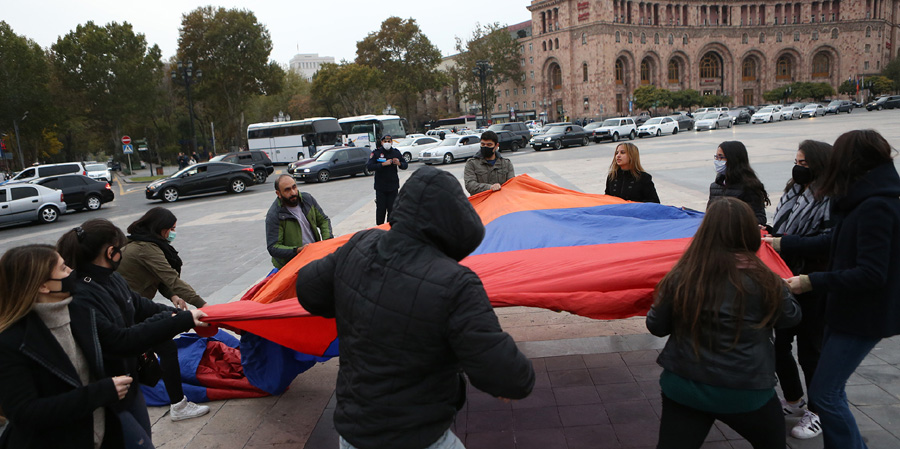 Demonstrators demanding the resignation of Prime Minister Nikol Pashinyan have been blocking streets in Yerevan and Gyumri, the capital and the second biggest cities of Armenia.
The police told PanARMENIAN.net that 85 protesters were detained in Yerevan and eight others in Gyumri as of 4:30pm on Friday, November 20.
Thousands of people took to the streets after Pashinyan signed a statement on the cessation of hostilities in Nagorno-Karabakh, which also meant ceding territories to Azerbaijan. A number of high ranking officials, including the countries Foreign, Defense and Emergency Situations Ministers, have resigned in the aftermath of the war unleashed by Azerbaijan against Karabakh.