Prime Minister Pashinyan Pays Tribute to Fallen Soldiers of April War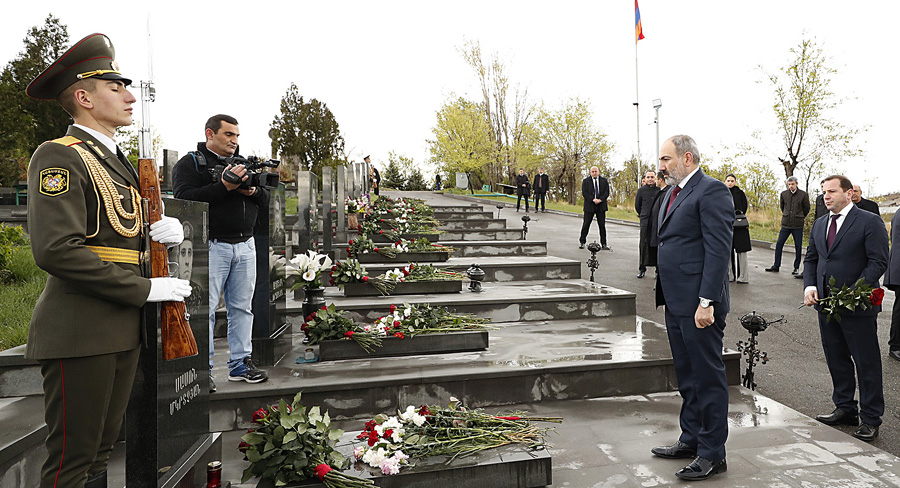 Armenian Prime Minister Nikol Pashinyan visited the Yerablur Military Pantheon in Yerevan to pay tribute to the hero soldiers who fell during the 2016 April War in Artsakh.
Defense Minister Davit Tonoyan was accompanying the premier during the visit.
Pashinyan also laid a wreath at the Memorial to Artsakh Freedom Fighters.