President Sargsyan holds meeting with Turkey MP Garo Paylan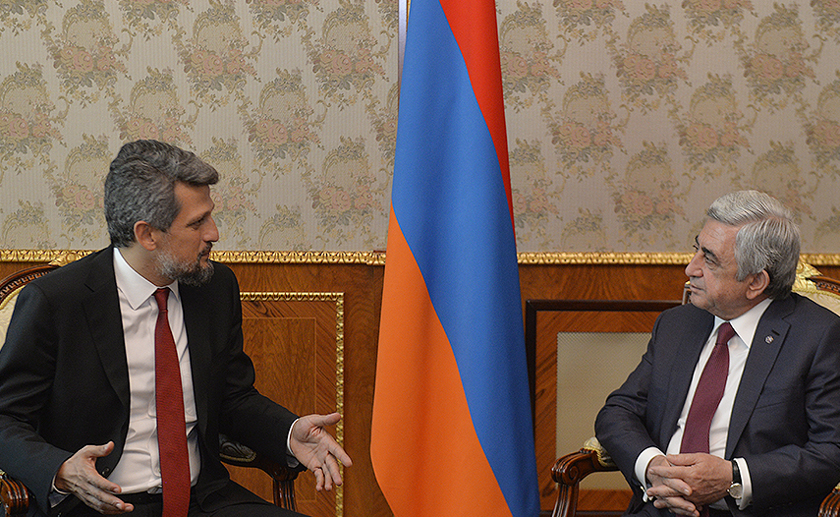 Armenian President Serzh Sargsyan held a meeting on September 22 with Garo Paylan, the ethnic Armenian Member of Parliament of Turkey, who arrived in Yerevan to participate in the Armenia-Diaspora forum.
During the meeting the President attached importance to Paylan's participation in the forum, which was dedicated to the discussion of issues of the pan-Armenian agenda, and his willingness in bringing his contribution to the solution of these issues.
Garo Paylan presented the current state of the Armenian community of Turkey to the President, talked about issues related to community life, which the lawmaker frequently touches upon in the Turkish parliament.