PM Pashinyan's march to Republican Square kicks off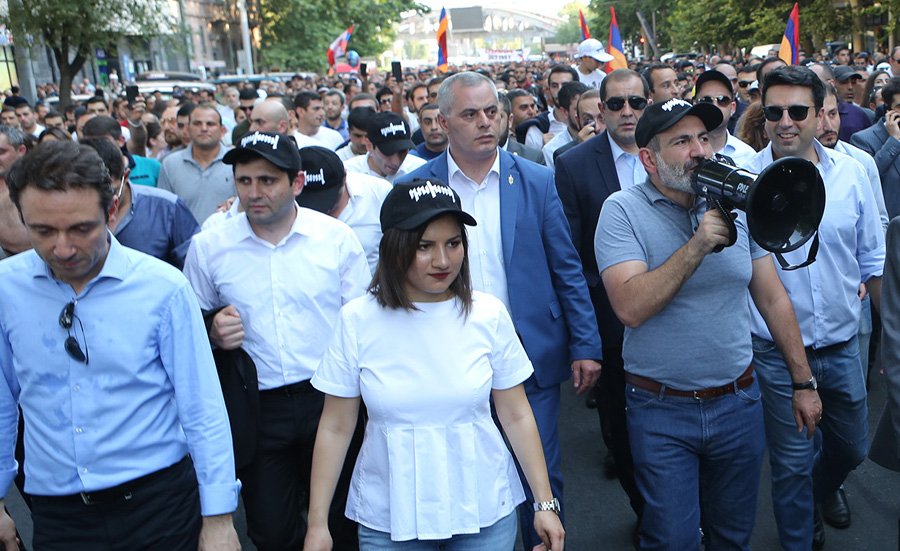 The rally organized by the Prime Minister of Armenia Nikol Pashinyan kicked off from the crossroad of Yerevan's Erebuni and Artsakh streets. ARMENPRESS reports soon the meeting dedicated to the first 100 days of Pashinyan's tenure will kick off at the Republican Square. Nikol Pashinyan decided to start his march from the place from where he and his supporters were detained during the days of the "Velvet Revolution", on April 22.
People from different regions of Armenia and from Artsakh have arrived in Yerevan to participate in the rally and meeting.