PM Pashinian Attends Event Dedicated to HMEM's 100th Anniversary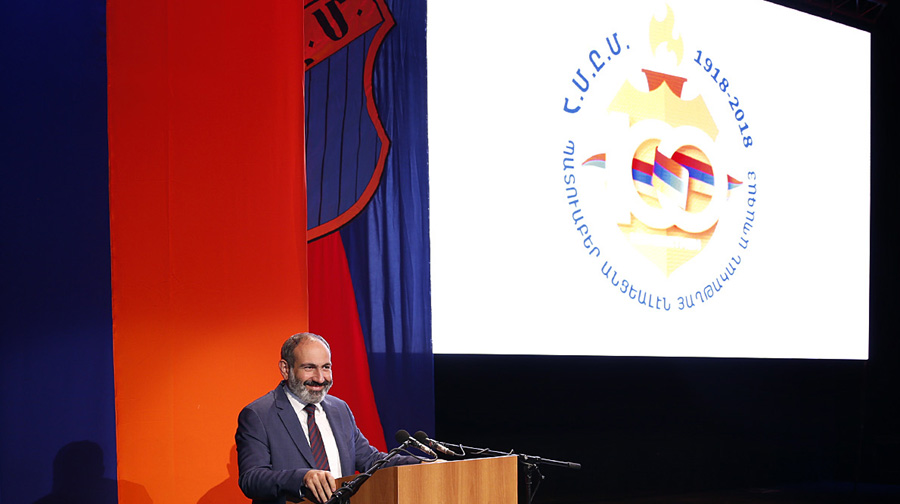 Armenian Prime Minister Nikol Pashinian attended the event dedicated to the 100th anniversary of the foundation of the HMEM (Armenian General Athletic Union) in Yerevan's Alexander Spendiarian Opera and Ballet National Academic Theater, the government reports.
The PM warmly congratulated HMEM's all members on the jubilee and considered symbolic that this event is taking place at the era of established dramatic political events in Armenia.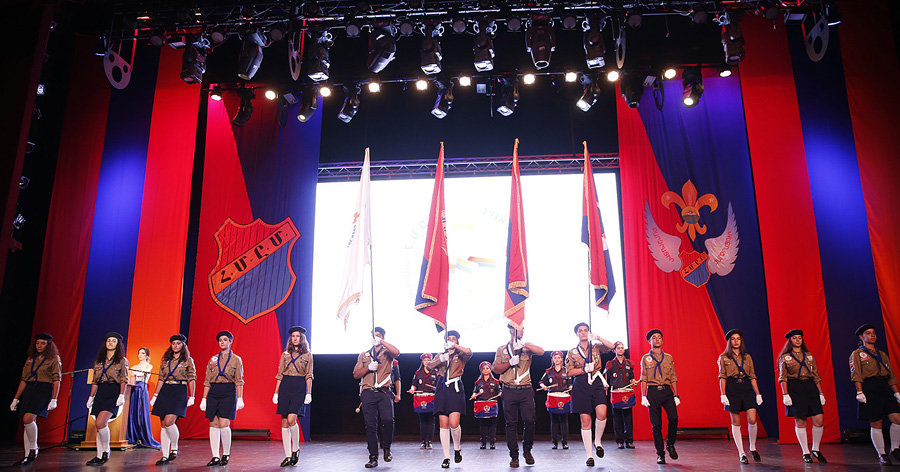 "Let me say that the recent peaceful, velvet, democratic revolution in Armenia in fact implemented HMEM's slogan – 'Rise and Raise'. What happened in the Republic of Armenia? The poor citizen stood up, rose and raised his/her homeland, its name, his/her status in own homeland, and today the citizen of the Republic of Armenia firmly stands with direct spine and proud glance. This is a very important achievement: but this is not all we want to achieve. We should continue implementing our general slogan, continue rising and raising our homeland. We hope the citizen of Armenia will continue his/her course, will develop it, will fly to our national and state dreams level. Dear compatriots, today we call on everyone to come and jointly rise and raise, we invite our Diaspora businessmen to the Republic of Armenia to rise and raise in their own homeland, to rise with their civil consciousness, the consciousness of their duty before the law and rise in terms of their personal, team, business achievements. Today we call on the public servants of the public administration system of the Republic of Armenia to rise and raise our homeland, rise in your service, not in personal talents, achievements, but in personal service to our homeland and people. And we want to note that rising of each of us will be followed by rising of others", the PM said.
He stated that the HMEM played a key role in the history of the Armenian people and continues playing so. "It's symbolic that the 100th anniversary of the HMEM, founded in Istanbul, is being celebrated in Yerevan, the capital of independent and free Armenia. This also symbolizes our vision towards future", PM Pashinian said, calling on each representative of the Armenian people to raise Armenia. "This is the mission that unites us, and we should definitely win in this mission. Long live the freedom, long live the Republic of Armenia, long live us and our kids who live and will live in free and happy Armenia!", the PM concluded.