Pashinyan-Putin meeting kicks off in Kremlin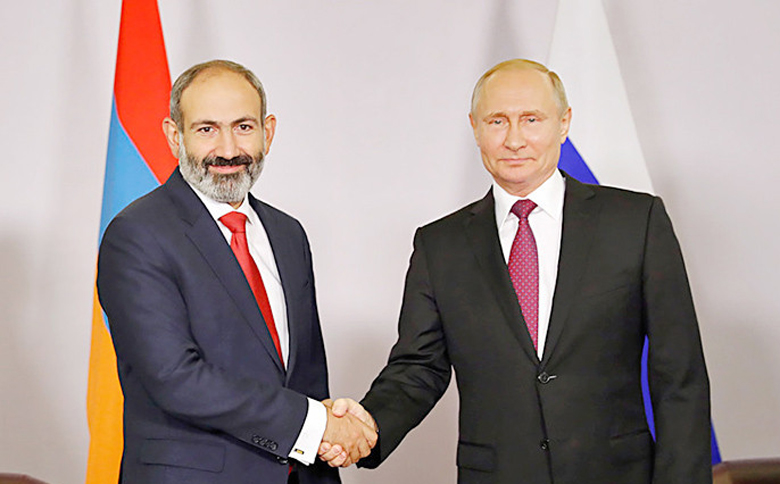 The meeting of Armenian Prime Minister Nikol Pashinyan and Russian President Vladimir Putin has kicked off at the Kremlin Palace.
Correspondent of ARMENPRESS reports from Moscow issues of bilateral interest are on the agenda of the meeting.
Ambassador of Armenia to Russia Vardan Toghanyan, advisor to the Prime Minister Arsen Kharatyan and aide Varujan Nersisyan are also present at the meeting from the Armenian side.
Russian Foreign Minister Sergey Lavrov, Aide to the President Yury Ushakov, Minister for Economic Development Maxim Oreshkin, and the Deputy Director of the 4th CIS Department of the Foreign Ministry Igor Gromik are present from the Russian side.
This is the second meeting of Nikol Pashinyan with Vladimir Putin after being elected Prime Minister of Armenia. They first met in Sochi on May 14.
During his two-day working visit to Russia, PM Pashinyan will attend the opening ceremony of the statue of Hero of the Soviet Union, Commander of USSR armored troops, Chief Marshal Hamazasp Babajanyan. Pashinyan will attend the 2018 FIFA World Cup Opening Ceremony at Moscow's Luzhniki Stadium and the first match.