Parliament's special session kicks off: MPs to vote on electing Prime Minister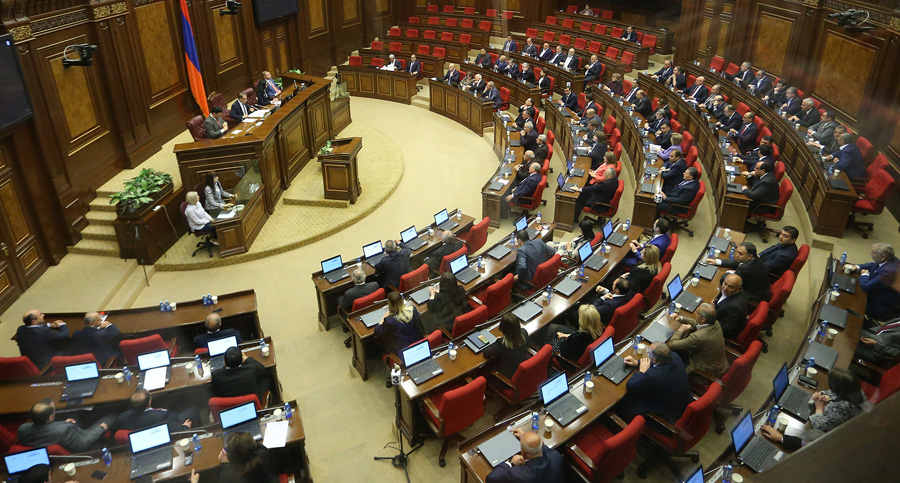 ARMENPRESS. The special session of the Armenian Parliament launched on April 17, reports Armenpress.
The MPs will vote on electing the Prime Minister of Armenia.
The election of the PM will take place in an open voting format.
The Parliament will elect the PM with a simple majority of votes.
During the April 16 joint session the Republican Party and the ARF factions unanimously decided to nominate RPA Chairman, 3rd President of Armenia Serzh Sargsyan's candidacy for the Prime Minister.
On April 14 the RPA Board also unanimously approved the proposal of the party's Executive Body to nominate Serzh Sargsyan for the Prime Minister.
On April 9 Armenia transitioned to a parliamentary system. On the same day Armen Sarkissian was sworn in as 4th President of Armenia.
A new government will be formed within 20 days after lawmakers will elect a Prime Minister.