Opposition MP: Alen Simonyan preferred to go to Bali instead of visiting Artsakh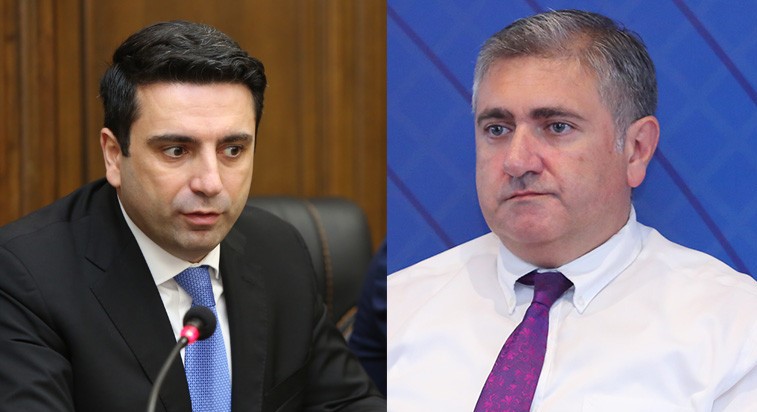 MP Artur Khachatryan from Armenia's main opposition Hayastan faction spoke about his recent visit to Artsakh along with his fellow lawmakers.
"Our visit had several purposes. First, we wanted to learn about the situation in Artsakh at first hand. The military-political challenges were coupled with a humanitarian crisis, as on March 8 the Azerbaijanis blew up the gas pipeline leading to Artsakh in the Lisagor area," he wrote on Facebook on Sunday.
"Besides, recently they repeatedly fired mortars at the border settlements in Artsakh. It was also important to meet with the parliamentarians of Artsakh. The incumbent Armenian authorities are diligently destroying the ties between the Artsakh Republic and the Republic of Armenia that have been established for 30 years. At least the opposition can't influence the relations on the executive level. However, at the level of parliaments, we must do everything possible to establish and deepen relations," the MP said.
Khachatryan highlighted that the three opposition factions of the Artsakh parliament and the two opposition factions of the Armenian parliament called for an urgent meeting of the Inter-Parliamentary Commission on Cooperation between the National Assemblies of Artsakh and Armenia.
"However, instead of visiting Artsakh, [Speaker] Alen Simonyan, co-chair of the commission from Armenia's National Assembly, preferred to go to the island of Bali to establish Armenian-Indonesian relations.
"Finally, we also visited two border villages, Khramort and Khnapat; their residents were in a fighting mood, there was no panic," the deputy said.
An Armenian parliamentary delegation led by Simonyan headed to Nusa Dua, Bali last week to attend the 144th Assembly of the Inter-Parliamentary Union (IPU).