"Nor Dzaghig" youth choir of Montreal donates $33 000 to ARS Stepanakert kindergarten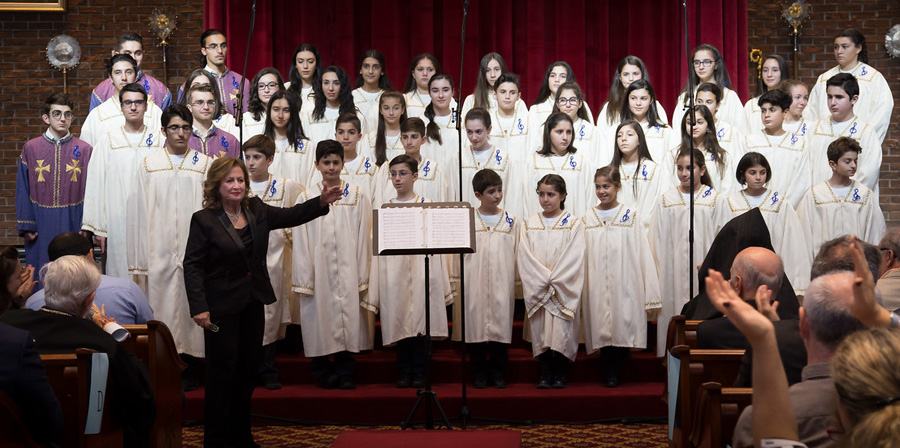 On the 21st of October, the Montreal "Nor Dzaghig" choir of the Sourp Hagop church performed a concert of spiritual songs, the proceeds of which, a figure of $33 000, will be transferred to the newly-established ARS "Sose" kindergarten in Stepanakert.
=The public, for the first time, got to hear notable Armenian composer Arek Lusinyan's Holy Mass, prepared and transcribed into modern Armenian, led by conductor Elo Bdghouni-Harboyan and accompanied by pianist Talar Harboyan-Kalloghlian.
The concert, which took place in "Centre Armenie", went forward with the blessing of the Prelate of the Armenian Prelacy of Canada, Archbishop Papken Tcharian. The musical evening was presided by the Honorary Ms. Shake Geonjian, and the key sponsors of this event were Mr. and Ms. Arden and Kristine Dervishian, Mr. and Ms. Manoug and Anna Tchoukhadjian, and the Pastermajian Foundation.
Prior to the Holy Mass, the choir performed a series of youthful Armenian songs originated by the distinguished composer Arek Lusinyan.
The "Nor Dzaghig" youth choir, established in 2006 by the priest Father Karnig Koyounian, has in the past similarly donated the proceeds of its concerts to the ARS "Sose" kindergarten of Hatrout, to the Sourp Hagop Armenian school, and to the Holy See of Cilicia in Antelias.