No Azerbaijani defense complex can down Iskander missiles: Armenia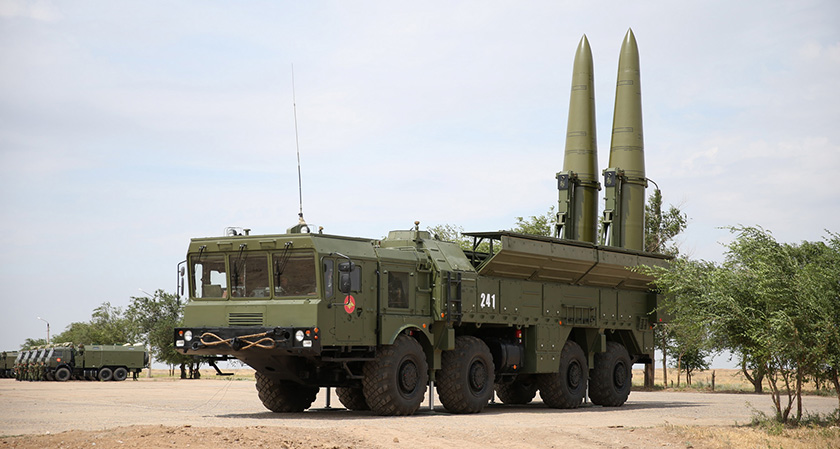 No Azerbaijani defense system can down Iskander missiles, spokesman for the Armenian defense ministry Artsrun Hovhannisyan said on Saturday, July 15, according to Panorama.am.
Hovhannisyan was responding to comments made by Azeri defense minister Zakir Hasanov who said Baku possesses such systems.
Hasanov had said that they have "modeled those systems and got positive results."
"Zakir Hasanov stands out with platoon commander-level knowledge which he has demonstrated on a number of occasions," Hovhannisyan said.
"To put it mildly, it is impossible to bring the Iskander missiles down with any of Azerbaijan's complexes."
He said that Azerbaijan possesses a Barak surface-to-air missile system, and talks about acquiring an Iron Dome system – which is weaker than the Barak – have been emerging every now and then.
"None of these complexes can shoot down an Iskander missile," Hovhannisyan said, adding that even Americans who possess THAAD or Patriot missile systems aren't sure whether those weapons can down an Iskander missile.