Monastery of Geghard to be granted UNESCO Enhanced Protection status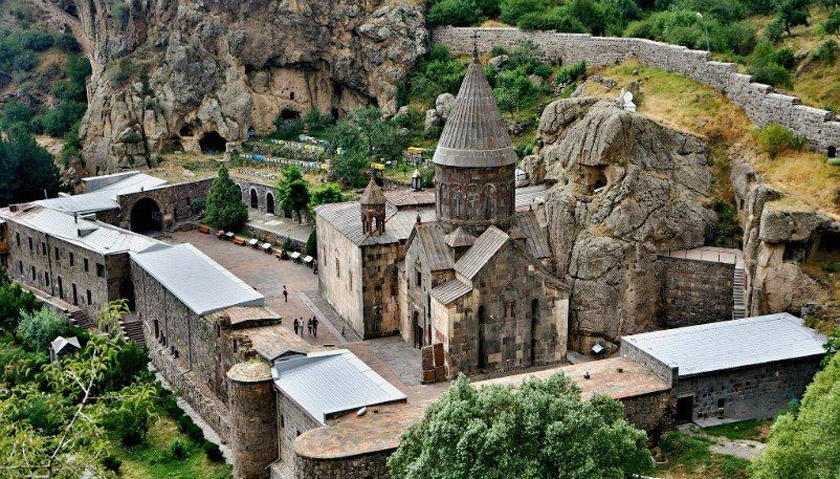 PanARMENIAN – Monastery of Geghard and the Upper Azat Valley will be granted an Enhanced Protection status by UNESCO, according to a decision adopted by the organization.
Enhanced protection is a mechanism established by the 1999 Second Protocol to the 1954 Hague Convention for the Protection of Cultural Property in the Event of Armed Conflict. It aims to ensure full and effective protection of specifically designated cultural property during international or non-international armed conflicts.
The monastery of Geghard contains a number of churches and tombs, most of them cut into the rock, which illustrate the very peak of Armenian medieval architecture.
The complex of medieval buildings, which isalready on World Heritage List, is set into a landscape of great natural beauty, surrounded by towering cliffs at the entrance to the Azat Valley.
Any cultural property is eligible for enhanced protection, provided that it complies with the three conditions set forth in Article 10 of the Second Protocol: the cultural property must be of the greatest importance for humanity; The cultural property must be protected by adequate domestic legal and administrative measures recognizing its exceptional cultural and historic value and ensuring the highest level of protection; The cultural property must not be used for military purposes or to shield military sites.