Mexican lawmakers remember Genocide vistims in Armenia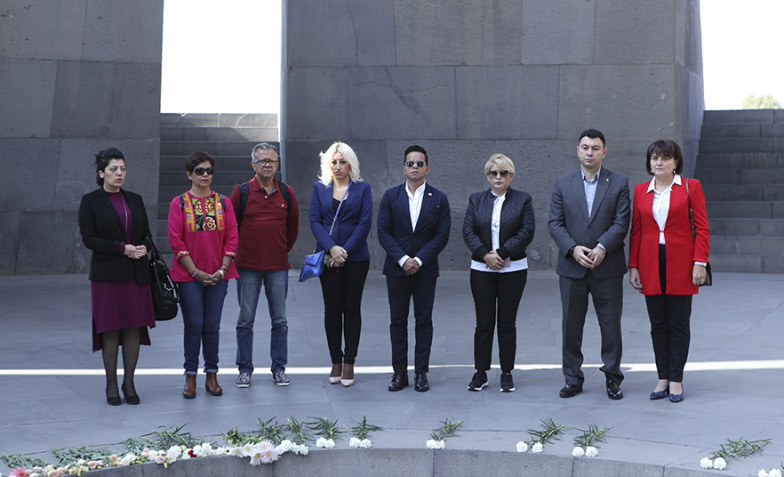 PanARMENIAN – A group of lawmakers from the Mexican parliament on Sunday, October 22, visited the Armenian Genocide memorial in Yerevan.
Blanca Margarita Cuata Domínguez, María Cristina Teresa García Bravo, Carlos Hernández Mirón were accompanied by deputy speaker of the Armenian National Assembly Eduard Sharmazanov and MP Margarit Yesayan.
The Mexican parliamentarians laid flowers at the eternal fire and honored the memory of 1.5 million innocent victims with a moment of silence.
Besides, the guests toured the Armenian Genocide Museum-Institute (AGMI) to learn more about the exhibits and the documents showcased, also leaving a note in the book of memories.
"It was an honor to visit this country and get familiar with a nation that enjoys great respect in the world. I already love Armenia," said Domínguez, who heads the Armenia-Mexico friendship group.
"We express our sympathy and solidarity with the Armenian people," said Bravo, another of the lawmakers.
Some three dozen countries, hundreds of local government bodies and international organizations have so far recognized the killings of 1.5 million Armenian in the Ottoman Empire as genocide. Turkey denies to this day.