Medieval Armenian Cathedral of the Holy Cross in Lake Van opens doors for church service after 3 years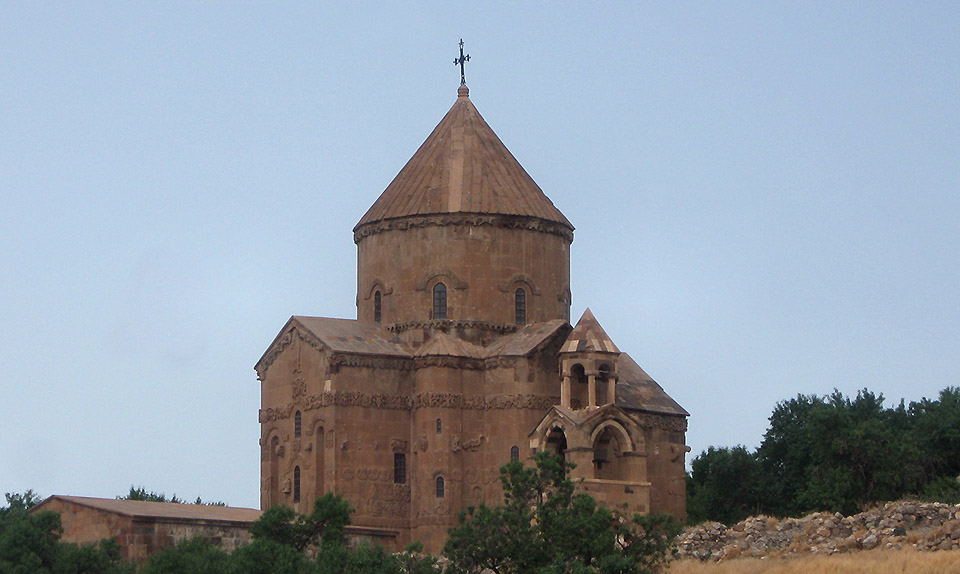 Turkey's Akhtamar Church (the Church of the Holy Cross), a medieval Armenian church in the country's eastern Van province, opened its doors for a service for the first time in three years on September 9, independent news site T24 reported.
Located on a small island in Turkey's Lake Van, the Akdamar church dates from the 10th century and was restored the Turkish government in 2005, in a move seen as an attempt to thaw relations with Armenia. The church had been closed for services for the past three years due to security concerns in the region.
The General Vicar of the Armenian Patriarch of Turkey Aram Ateshian earlier anounced that over 2000 people were expected to attend the ceremony in the church which became a museum in 2007 on the orders of Turkish President Recep Tayyip Erodğan before being opened for worship in 2010.
Archbishop Aram Ateshian, General Vicar of the Armenian Patriarchate of Turkey, held the Holy mass. Culture Minister of Turkey Mehmet Nuri Ersoy was present at the opening ceremony.