Malta's Prime Minister Joseph Muscat linked to corruption scandal with Azerbaijan – The Guardian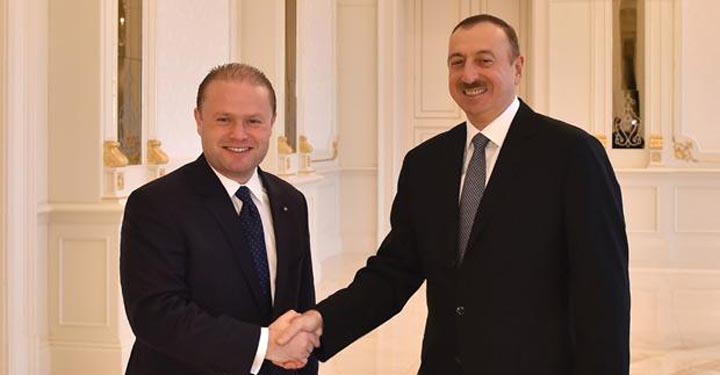 Joseph Muscat, is facing a growing rebellion in Brussels, where MEPs are openly calling for his departure amid a growing corruption scandal involving his wife, a Panamanian shell company and alleged payments from the president of Azerbaijan's daughter  Leyla Aliyeva.
Prime Minister of Malta and presiding state over the Council of the European Union, Joseph Muscat has appeared in the center of the corruption scandal linked with Azerbaijan, "Armenpress" reports The Guardian writes, stressing that there are documents in Panama according to which Joseph Muscat 's wife, Michelle Muscat received money from the daughter of the Azerbaijani president.
"The owner of a Maltese private bank – who is alleged to have held accounts for shell companies belonging to Muscat's wife, two of his closest Labour party allies and the Azeri president's daughter Leyla Aliyeva – was lmed leaving his ofces at night, with bags reporters claim contained documents", the article says.
On 20 April this year, the investigative journalist Daphne Caruana Galizia reignited the scandal. On her blog, she claimed to have evidence that Egrant, Panama-registered shell company ultimately belonged to the prime minister's wife, Michelle Muscat.
She alleged that a series of payments, in the form of loans, had been routed to Egrant. The largest, for $1.017m, was allegedly made in March last year. They are claimed to have come from an account at Pilatus bank belonging to Al Sahra FZCO. And the owner of Al Sahra was allegedly the daughter of Azerbaijan's leader, Ilham Aliyev.
"The connection has raised eyebrows because the two countries have signicant dealings in the energy sector. Azerbaijan's state oil company is a shareholder in Malta's new power station.
Muscat and his wife deny receiving payments or having any connection to Egrant and say they will sue for libel", writes The Guardian.
The articles mentions that upcoming elections in Malta will be held on June 3 and such scandals negatively impact the opportunities of the Labour Party led by the Premier. "The offshore leak that led to the resignation of Iceland's prime minister a year ago is threatening to end the career of another head of state", the article concludes.