Lawyers seek arrest of US officers at Turkey's İncirlik Airbase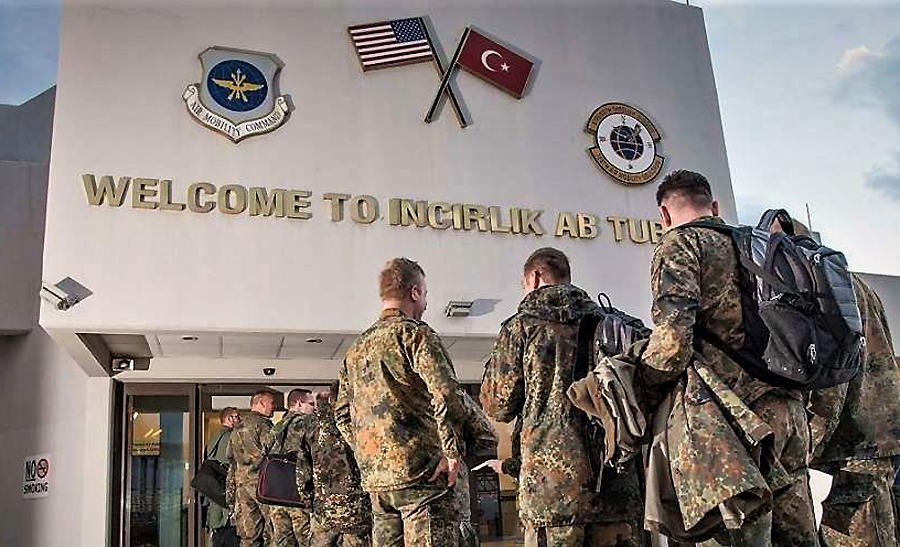 (Turkish Minute) – A group of Turkish lawyers have applied to the Adana Chief Public Prosecutor's Office for arrest of members of the American military at Incirlik Airbase in Adana over their alleged cooperation with the faith-based Gülen movement, the Cumhuriyet daily reported on Friday.
According to the report, lawyers working for the "platform of the civil fight" against the Gülen movement asked in their petition for the arrest of American soldiers at İncirlik Airbase for attempting to destroy the constitutional order, attempting to prevent partially or totally the Turkish government from exercising its authority and endangering the sovereignty of Turkish state" by their activities with the Gülen movement.
The lawyers also demanded the "arrest of the commanders of the US Air Force who are the superiors of the soldiers based at Incirlik and took a role in the failed coup attempt on July 15, 2016."
Turkish government accuses the Gülen movement of orchestrating the failed coup, although the movement strongly denies any involvement.
The lawyers' attempt came days after a US decision to impose economic sanctions on Turkey's Interior Minister Süleyman Soylu and Justice Minister Abdülhamit Gül for their role in the detention of American pastor Andrew Brunson.
The US decided to impose the sanctions after Turkey refused to free Brunson, who was last week moved by a Turkish court from pretrial detention, in which he has been held since October 2016, to house arrest in İzmir but barred him from leaving the premises or the country.
Following the court ruling US President Donald Trump and Vice President Mike Pence threatened to impose "large sanctions" on Turkey if Brunson were not freed.